Do Store Brands Really Work as well as Swiffer Pads?
I'm a Swiffer Fanatic, and as such this post is sponsored. However, all opinions are 100% mine alone.
Do you like saving money? Of course you do! One great way to do this is by buying generic brands for certain things, which is smart. However, you also like having a clean house with as little effort (and cost) as possible, right? Me, too! So let's find out if store brands REALLY work as well as Swiffer pads….
I couldn't fairly do this test without showing my floor BEFORE the cleaning – yes, I have two big dogs, so there's dog hair all over the pretty wood. That's my life – and one of the big reasons I need to regularly use my Swiffer sweeper (to get the hair up) and Swiffer WetJet to mop up any dirt, and paw prints. I didn't do any prepping other than a strip of taping off two areas of the same size and 'yuck' level….
Here are our first contenders in this competition – the store brand on the left, and a Swiffer Sweeper pad on the right. You sweep before mopping, remember, so that's why we're doing this first. Using both in the same motion and the same square area, here's what they each picked up….
Lots more hair – and dirt – on the Swiffer one. One reason for this? The Swiffer pad has a special addition to it that helps attract the debris, so they don't just fall off. To test this out, I held each a little above the floor and gave it a little shake – not harsh, just a bump….
Lots more hair fell off the store brand 🙁 I think it's safe to say Swiffer won this round! But what about the WetJet? Let's go onto our second and final round, again with the store brand on the left and Swiffer on the right.
After mopping each area with the same cleaner and motions, this is what's left on each pad……..
Now look at that picture again….the top picture is after each did the same amount of area. Then the bottom picture is me taking the Swiffer pad over the store brand's area again – looks like the store brand missed a lot more dirt!
And the winner is – Swiffer pads!
Sorry store brands, you miss out on this one. To get the same result, I tested and would have to use 2-3 store brand pads to get close to the same result as Swiffer. The price is already so close between the two, this makes it much more budget-friendly (and cleaning friendly!) to use Swiffer. Guess this is one area where I'll always go with Swiffer than the store brand!
Other Chore-type Posts you may like…
This content may contain affiliate links. We earn a commission at no extra cost to you if you make a purchase. We may earn money, free services or complementary products from the companies mentioned in this post. All opinions are ours alone…
The following two tabs change content below.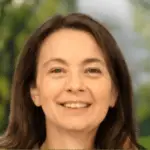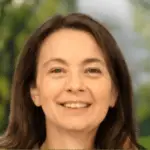 Latest posts by Kelly Dedeaux (see all)