How to Store Ornaments with Hefty
Thanks to Hefty for sponsoring today's discussion. All opinions are my own. #Hefty #HeftyHoliday 
Whether we're ready or not, the holidays will soon be over! With all the preparations, parties, errands and hustling around it's hard to think about the after-math insanity. Putting the tree away, taking down the lights, exposing of ten tons of wrapping paper, and keeping all our precious decor safe until next year. To give you a little help, here's a handful of tips on How to Store Ornaments with Hefty!

Sometimes I find it ridiculous how many different shapes, sizes, and levels of fragility our Christmas ornaments come in. Even all of our regular old round bulbs are larger or smaller! I use to just put them all in a few boxes, with tons of stuffing to (hopefully) keep them safe. I've since learned, and can now use some common on-hand Hefty products like disposable cups and plates, plus baggies, to keep everything safely stored…plus it takes up a lot less space than all my crazy cramming!

How to Store Fragile Ornaments
Grab some disposable cups and tissue paper. It doesn't HAVE to be festive red and green like I used for these…it's just what I had on-hand! Wrap each ornament in tissue paper then place it into a cup. Especially with round ornaments, you can fit more than one per cup.
How to Store Weird Shaped Ornaments
For this you need some good plates, like the foam Hefty ones I had. Especially if there's a chance they're fragile (even in some parts of the ornament) it'll give more protection all around. Place it in the middle of one of the plates, then put another one over top. Tape the plates together around so it stays closed.
How to Store Flat Ornaments
My kids have a TON of flat ornaments, especially with photos, that they've made throughout the years. I definitely don't want these bent! I simply slide one to three inside a baggie of appropriate size (some gallon, some quart, etc.) and zip it closed. Stays nice and flat!
Now you can place them stacked neatly in a box, taking up MUCH less room than randomly placing them in with a mess of wrapping for protection, and all using basic Hefty items you probably have on-hand anyway. I love knowing that my ornaments will stay safe throughout the year until we break them out again. This will also make it easy as pie to pull out the NON fragile ones for the littler kids to hang up, and Wonder Woman will know the cups hold ones she can help with! Bonus!
Want to know even more tips on how to store other ornaments? Then head over and see these TIPS!
You may also like these tips and ideas: Printable Holiday Treat Bag Toppers / Freezing Holiday Cookie Dough / Homemade Ornaments / Snowman Kids Project /
This content may contain affiliate links. We earn a commission at no extra cost to you if you make a purchase. We may earn money, free services or complementary products from the companies mentioned in this post. All opinions are ours alone…
The following two tabs change content below.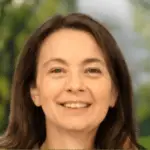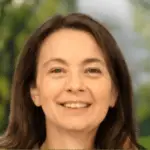 Latest posts by Kelly Dedeaux (see all)