Find Your Family with STORKS, Plus Activity Pages!
This post is sponsored, but all opinions & awesome experiences are my own. #Storks
If you haven't heard of the new STORKS movie, you're missing out because the trailers are absolutely hilarious! Our family had the privilege of seeing an early screening last night and Oh. My. Gosh – the trailers were nothing compared to this laugh-out-loud film! Amidst all the laughter were tender moments of finding where you belong. Now you can Find Your Family with STORKS, plus here's some STORKS Activity Pages for you!
We were able to take the whole family, so our mix of 5 years old on up to 30 – yet this movie pleased everyone! My kids have been quoting it ever since, as they do with their favorite films. "I agree, I agree, I agree, I agree" has been on repeat, as well as lines such as "Powder….BABY powder!" I'm not kidding when I tell you that you'll be laughing the whole way through, from the rather talented wolf pack, to the awkward Pigeon Toady!
So it's just a movie about Storks delivering babies, right? WRONG! They USE to deliver babies, but have since moved on to package delivery, such as phones. The big boss is about to step up and hand over his position to a top-of-the-chart stork named Junior – as long as no mishaps occur and he fires the mischief-making (although really well-meaning) Orphan Tulip. You can only imagine the mayhem that, of course, occurs – and these two unlikely friends take on an adventure that'll change everything.
I don't want to give too much away – just know that it's a MUST SEE, especially if you love comedy mixed with sweet feelings of family, and finding where you belong.
STORKS Activity Pages
Click on each to download, then just print off and enjoy!
Coloring Pages: Baby, Tulip, Junior, Pigeon Toady, Full Poster
Take the Baby Home Maze Activity
STORKS is in theaters September 23rd, so go nab your tickets and get ready for lots of family fun!
This content may contain affiliate links. We earn a commission at no extra cost to you if you make a purchase. We may earn money, free services or complementary products from the companies mentioned in this post. All opinions are ours alone…
The following two tabs change content below.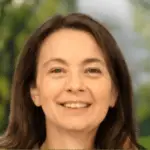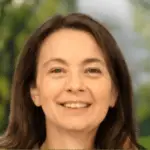 Latest posts by Kelly Dedeaux (see all)