Comfy & Cute Styles from NYFifth
Thank you NYFifth for sponsoring this post. All opinions are mine alone.
The other day I made a realization about a habit of mine – and it's one I bet many of you fellow mamas have struggled with, too. I love buying clothes for my kids, and I'm really good at making sure they stay in well-maintained, fitting and season-appropriate wardrobes. However, my closet and drawers consist mainly of clothing I've had for YEARS! What is it with this habit of being so on-the-ball with clothing our kids, but overlooking ourselves? Let's make a change, starting with these cute & comfy styles from NYFifth!

When NYFifth reached out to me about trying out some of their clothing (and guys, there is SO MUCH to choose from!) I was thrilled! Not only were there plenty of cute choices, but the pricing was definitely worth celebrating. Come on, mama needs new clothes every now and then, too, right? 😉 After chatting a bit about what I wanted to try the most, it was clear that I really wanted some new, comfy pj pants – because, let's be honest, something new and cute to relax in is just what the doctor ordered.
When they arrived, hubby laughed at me because I was so excited – but it felt almost like Christmas, geting something for myself for a change. The timing was PERFECT, as we've been in a hotel for several weeks (don't worry, that crazy story is yet to come) and something I can just lounge and be comfortable in was welcomed – especially since both these pajama bottoms were adorable! Yes, we can have comfort and style at the same time – mama win!
Just look at the cute fake buttons for a stylish accent, or the nice pockets. Even though it's fall, here in Texas has been HOT as usual, so these 100% cotton lightweight pants with covered waistband and cute satin tie were a great choice. I still felt cool, but totally comfortable 'chilling' in the hotel room with my kiddos.
There's a cold-front coming (or if the weather's in that strange in-between stage where you need light but a bit 'more'), so these fashion flannel pants WITH POCKETS are fantastic. These come in several color choices – of course I picked my favorite, purple – and have a drawstring so you can adjust for the perfect fit.
Is it bad that I used the excuse of 'trying these out for work' to be a little bit lazy the other day? I mean, we moms don't often get a break, so any excuse is a relief! I love how comfortable these are, and they're just the right amount of thickness to stay a bit warm when it starts cooling down, but still 'cool' enough for hot Texas. I love flexibility!
Even when the limited hotel room seats were taken by the kiddos while we watched some shows, I didn't mind as long as I could be in my new comfy pants. I'm a huge fan of feeling like I can move, sit, and relax however I choose without having to adjust my clothing – and these were exactly right.
I love the little accent stripe along the bottom of the pant legs on this one, too. Makes it kind of stand out, be a bit more fashionable. Even if they are just pj pants, doesn't mean we can't look great, right?
And seriously, POCKETS! How many pajama pants for women have actual, decent sized, usable pockets? Love it!
As if you needed even more reason to check out NYFifth, you can choose logo embroidery or screen printing on ALL of their apparel and accessories! That means for fun family matching tshirts on your next trip, or embroidered hats for all your employees. The possibilities are endless with so many choices of comfy and cute styles from NYFifth!
This content may contain affiliate links. We earn a commission at no extra cost to you if you make a purchase. We may earn money, free services or complementary products from the companies mentioned in this post. All opinions are ours alone…
The following two tabs change content below.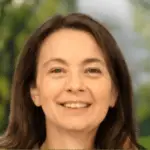 Latest posts by Kelly Dedeaux (see all)