Summer Camp Safety
I participated in an Influencer Activation on behalf of Influence Central for Mabel's Labels. I received a voucher to facilitate my review as well as a promotional item to thank me for my participation. #ICCAMPMABEL #IC
I don't know about you, but summer seems to be even busier than the school year! There's swim lessons, vacations, pool parties, summer camps and more. I may lose my mind, but at least I won't lose our stuff! Find out how I keep track of it, plus other Summer Camp Safety Tips!
Tip #1: Be Prepared with First Aid Essentials
Keep a container with all of your 'emergency' essentials such as band-aids, medicines, inhalers for asthma, prescriptions, burn cream, wipes, etc. We keep one in each vehicle, then I have one I can toss in a bag if we're going somewhere else, like our flight to visit family later this month. If a scrape happens, you can take care of it right then. If your car breaks down and your child has an asthma attack, you're covered. The best thing you can do for first aid is Be Prepared.
Tip #2: Don't Let Your Stuff Get Lost
Has your kid (or you) lost items at a summer camp before? Or while on vacation, or a road trip? It's easy to mix items up, then people aren't sure who's is who's. This can be especially tricky if you've got multiple children…or twins like me! We love using Mabel's Labels to easily mark our stuff. I even have our phone number on some of our labels – if an item is lost, the finder can call to return it. Or even better – if my child gets lost (hasn't happened yet, but it could), they can find a responsible person and have them call my number on their shoe or shirt! It's hidden inside, so not visable for just anyone.
I love how the labels survive even in my kids' well-worn shoes! Medicine is clearly labeled, as are their snacks or whatever else we need! Please excuse that I marked off our phone number for these images 🙂
You can grab a Limited Edition Camp Label Pack from Mabel's Labels by visiting their site and customizing with names, phone numbers, and even select from a fun assortment of little images! Since we have a lot of flying going on this year, I chose the airplane…plus my kids love it! The pack includes all sorts of things, such as these tags…
….and all of this!
Don't worry, the labels are laundry, dishwasher AND microwave-safe, plus they offer a 100% guarantee! And you can save some money! Yup, Mabel's is offering a chance to get 15-50% off coupons, or free items! Just sign up for their newsletter and complete one additional social share – then go to their site to see which discount you received! This opportunity closes June 22, 2015.
Tip #3: Don't Over-schedule Yourselves
Like I said before, summer seems to be extremely busy with everything going on. You don't want to be TOO busy, though, that you can't enjoy everything! More accidents or issues arise if you're overly tired, hurried and don't get any downtime. So try to make that a priority along with your fun activities!
Tip #4: Get Recommendations
Before signing up with a certain swim school or booking your child for a week at a great camp, ask people who have chosen those specific ones before. You want your children to be well cared for, safe, plus have a wonderful experience. I've almost put my kids into classes without checking, then found out some not-so-good things about the company or program, so had to change my plans.
Tip #5: Enjoy Your Summer!
Make sure you have fun this summer – whether it's travelling or staying at home. You only get so many summers with your kids before they're all grown up, so make the most of it (without over-scheduling, of course)!
This content may contain affiliate links. We earn a commission at no extra cost to you if you make a purchase. We may earn money, free services or complementary products from the companies mentioned in this post. All opinions are ours alone…
The following two tabs change content below.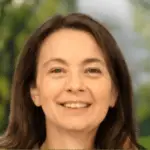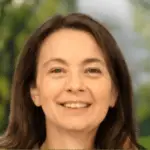 Latest posts by Kelly Dedeaux (see all)