Summer Fun and Safety! AKA: Why I'm the Sunburn Police
This post is sponsored by Banana Boat®, but all opinions and experiences are my own. #BBBestSummerEver 
Here in Texas we've been dealing with weeks of rainstorms, clouds, flooding and no sunshine. What a way to kick off summer vacation, right?! The sun FINALLY broke through and we're hitting those 90 degree temperatures that we've come to expect in June. We have so many fun plans this summer, but the first one the kids were begging for was hitting the pool – of course! Guess we're just jumping headfirst into Summer Fun and Safety! AKA: Why I'm the Sunburn Police.
As the end of school was drawing to a close, we made sure we were thoroughly stocked up on all the essentials for a fabulous summer: swim clothes, sunglasses, first aid kits, new vehicle tires, and sun protection. We still let our boys use floaties when we go swimming, unless it's during lessons or one-on-one time with each so we can keep them safe. Summer should be filled with lots of playing and fun, not danger!
Before I tell you how I ensure I protect my kiddos, I should give you some background on WHY I'm the sunburn police – and not ashamed of it! Growing up I always loved laying out to 'tan', then in college thought it was fun to occasionally visit the tanning salon. Everyone loves that summer glow, after all! Then my  mom was diagnosed with skin cancer.
What's scary is that we almost didn't catch it at all! Her hair dresser had seen a weird spot on my mom's scalp awhile back, then as she went back for regular hair cuts she noticed that it was changing. After 'watching' it a couple years my mom went in to have it check and, sure enough, it was cancer. Luckily it was caught at that one spot – and it turned out to be basil cell carcinoma. To remove it she had a LARGE patch of her scalp removed – I'm definitely not getting in to details, but the experience was awful and painful for her! She was never the sun-tanning type, but from the exposure to sun over the years, and several sunburns, she got skin cancer. THAT'S why I protect my kids almost religiously with protection from the sun's rays!
We've prepared ourselves with things to help prevent the boys from drowning, so doesn't it make sense we pay as close attention to protecting their skin? Here's our regimen that the kiddos learn as normal for our summer pool trips:
Since our pool is only down the street, we apply the sunscreen at home before we head out. Did you know you should use 1 oz. of sunscreen every 2 hours? So we apply our 1 oz. each, helping each other with overlooked places like scalp lines (the parts in the hair where skin shows), and especially our shoulders, backs and faces. Even though their legs will be in the water most of the time, we still apply there because they can still get burnt.
Sunscreen should be applied 30 minutes before going outside, so we finish packing up our towels, floaties, and sunscreen to reapply if we're going to be there very long, then head over to the pool. If we're too quick and still need time in that 30 minutes from applying the sunscreen, they wait in the shade 🙂
So yes, I'm SUPER strict when it comes to sun safety. I have some friends that go tanning regularly, and that's completely their choice. I'm simply choosing to play it safer (and more white – sorry if I blind you at the pool!) especially for my kids. They've learned that this isn't optional, and I've explained how it helps protect them, so we rarely get any complaints when it's time to apply – it's just 'what we do'!
I love Banana Boat® products because they don't hurt my kiddos eyes if it runs (or when they rub their arms over their eyes…which they ALWAYS do). With a variety of products, you know you can get things specific to your needs – such as babies or kids, or the Sport like hubby and I use.
Banana Boat® sun care products are tested in seven conditions – sun, pool water, ocean water, wind, sweat, sand and extreme heat – to provide safe and effective broad spectrum UVA and UVB protection for the entire family. I can rest easy knowing that they're protected! Like I said, we have a LOT of plans this summer outside, and I don't want it interrupted because I didn't prepare well – so kick off the summer GREAT with a little prep now, for lots of uninterrupted fun later!
What are YOUR fun outdoor plans this summer?
This is a sponsored conversation written by me on behalf of Banana Boat® . The opinions and text are all mine.
This content may contain affiliate links. We earn a commission at no extra cost to you if you make a purchase. We may earn money, free services or complementary products from the companies mentioned in this post. All opinions are ours alone…
The following two tabs change content below.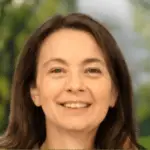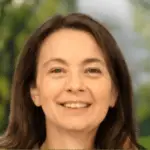 Latest posts by Kelly Dedeaux (see all)