Summer Reading with Disney Story Central
Now that it's summer break, we're so busy with the typical activities like swimming, going to the park, vacations and more that it's easy to let the learning kind of slide a bit. One thing I'm firm about to keep their brain skills strong, though, is reading – and luckily I don't have to nag at all because my kids love their Summer Reading with Disney Story Central!
As all of our regular readers know, we're HUGE Disney fans – so of course the kids (and Hubby and I) are going to enjoy reading stories about their favorite characters. Disney Story Central has the largest collection of Disney digital stories, and as we browsed through we found every character we were looking for! You can even make each person in the family their own identity inside your dashboard, and let them choose a fun icon – here's ours!
You can get new books either with their NEW monthly subscription option, or as-you-go with tokens! The books we all chose were either 1 or 2 tokens apiece. The feature I like the best was I could assign each 'person' a certain amount of tokens from my account – add OR take away. This allows be to even use it as a reward system, and gives them the freedom to choose which books THEY want to read!
As you create their accounts you add their birth years, so it can give personalized recommendations based on that age/gender. There's also a 'Browse By Character' carousel so we can just scroll and find exactly what we're looking for each time. They've got everything from the classic Mickey and Minnie Mouse, to Frozen and Doc McStuffins, to Cars and Princesses, plus many more. Personally I was thrilled to find Inside Out!
My other favorite feature is the reward system built into it – Stars, Ranks and Trophies as they complete different tasks, so much reading, or new types of books. It even lets them track it inside their personal profiles, encouraging more reading!
Here's my 'trophies' after I earned MY first reward…
…and I 'leveled up'!
The kids are really loving that many of the books have an audio with them so they can read along as the app reads it to them! This is also great for me, so I don't have my 3 not-quite-yet-reading boys nagging me to read to them right then…I can take turns, and the others can enjoy the app!
To turn the page and move on, all they have to do is scroll over the corner – just like a book!
You can download the free Disney Story Central app either at their website or the iTunes store, then use it at home or on the go! Either use tokens to add new books to your collection of stories, or sign up for the new subscription service for unlimited access to the library of books for just $7.99 a month! At the rate our family's reading, the monthly service is such a no-brainer for us!
You can even participate in Disney Story Central's 'Mid-Summer Light Reads' Campaign – promoting weekly Disney reading themes — for a chance to unlock free books and enter the sweepstakes! Launching on June 11, the campaign will run through August 13.
I was selected for this opportunity as a member of Clever Girls and the content and opinions expressed here are all my own.
This content may contain affiliate links. We earn a commission at no extra cost to you if you make a purchase. We may earn money, free services or complementary products from the companies mentioned in this post. All opinions are ours alone…
The following two tabs change content below.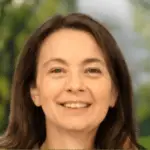 Latest posts by Kelly Dedeaux (see all)