Sweet Crescent Rolls
One summer we spent a week on my great-aunts houseboat at Lake Powell with some other relatives. One morning they made these delicious Sweet Crescent Rolls for breakfast, and they've been one of my favorites ever since. Of course, with marshmallows for breakfast, what kid could resist? It's like Marshmallow Mateys or Lucky Charms, but kids actually eat the entire thing, instead of just picking out the marshmallows and leaving anything of value!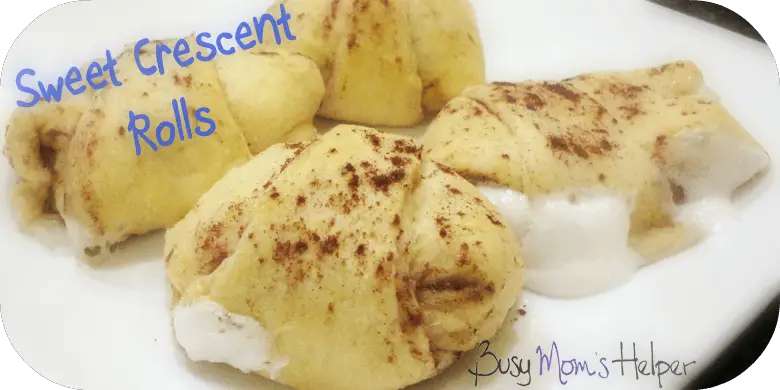 Some of you may know this recipe as 'Empty Tomb Rolls', but we've just always called them sweet crescent rolls because we don't just enjoy them around Easter. Whatever the reason, though, they're a huge hit with the whole crowd!
Ingredients:
1 package Crescent Rolls
8 regular sized Marshmallows
Cinnamon
Sugar
1. Preheat oven to 350 F.
2. On a sprayed baking sheet, lay out the crescent rolls. Sprinkle with cinnamon and sugar on each. Place one marshmallow on the wide end of each roll.
3. Roll up the triangles so they mostly surround the marshmallow. The better covered the marshmallow is, the less will get messy over the baking sheet. Sprinkle a little cinnamon and sugar over the top.
4. Bake for 8-15 minutes, depending on your type of rolls, until golden brown.
5. Serve and enjoy, along with wet wipes or paper towels!
This content may contain affiliate links. We earn a commission at no extra cost to you if you make a purchase. We may earn money, free services or complementary products from the companies mentioned in this post. All opinions are ours alone…
The following two tabs change content below.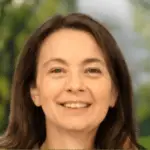 Latest posts by Kelly Dedeaux (see all)