Sweet Lime Fruit Salad in a Hurry
This post is sponsored by DOLE® Frozen Fruit, but all opinions and this awesomely simple recipe are mine alone. #DisasterAverted #DoleFrozenFruit

Please tell me I'm not the only one who always seems to forget when I sign up to bring a side dish to a picnic or party? As much as I try to remind myself, mark it on the calendar and sometimes even resort to sticky notes, I often end up rushing at the last minute for SOMETHING to take that won't be a big flop. Luckily I can whip up this Sweet Lime Fruit Salad in a Hurry – and it's a huge crowd-pleaser, so it's a win for everyone!
If you've ever shown up to a gathering where people expected you to bring something, yet you go empty-handed, you know the looks you get. Not that they're 'mad' exactly, but you can't help but feel awkward – or is that just me? Anywho, I hate it, so refuse to show up without a delicious recipe to share with the crowd – and luckily I've learned to keep DOLE® Frozen Fruit on-hand for times such as these so I can fix up a great snack!
Yup, disaster averted with DOLE® Frozen Fruit – or at least embarrassing stares averted! But really, our freezer has a shelf full of their many varieties of frozen fruit, such as the Mango Chunks, Pineapple Chunks, Whole Strawberries, or their Wildly Nutritious varieties like the Strawberries and Blueberries Mix, Tropical Fruit, or Mixed Fruit.
I've used them not just for this fruit salad before, but when other circumstances when my lack of planning ahead left us in need – like after making a ton of crepes, but my kiddos were begging for fruit to top them with. Or when I needed a healthy side to stick in their lunches – it's great how easy it is to just open a bag, put it in a container, and send them off with all natural fruit with no added sugar. Plus the bags are resealable, making it really simple to open-close-reopen as needed.
When I mentioned sending it in my kids' lunches – we actually do that most days now because it's not only a healthier choice and they love the taste, but it's FAST! Morning's are hectic enough without washing, cutting and making more mess to clean from preparing fruit. The DOLE® Frozen Fruit is seriously just open, scoop/pour, close the container, close the bag, pop it back in the freezer. I wish more of our before-school morning routine was this easy!
DOLE® Frozen Fruit is the perfect ingredient that can help you prepare for any occasion, even when the unexpected happens – plus it's great for a variety of recipes like drinks, appetizers, entrees, snacks and desserts.  Yup, you can be ready for just about anything with the versatile DOLE® Frozen Fruit in your freezer!
Ingredients
3 lbs. DOLE® Frozen Fruit – choose the variety/combination you prefer
2 tbsp. Lime Juice
1/4 cup Honey
Dash or two of Basil, if desired
Directions
Combine the fruit, lime juice and Basil (if desired) until well-combined. Stir in the honey.
Allow to set and soak in the lime and honey for just a bit before serving!
Note: If you don't want it entirely frozen when it's served, just allow it to thaw in the bowl for 30-45 minutes. It'll be nice and refreshingly cold!
Click HERE for more delicious & unique recipe ideas!
This content may contain affiliate links. We earn a commission at no extra cost to you if you make a purchase. We may earn money, free services or complementary products from the companies mentioned in this post. All opinions are ours alone…
The following two tabs change content below.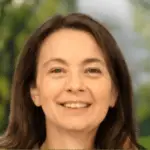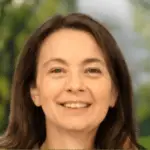 Latest posts by Kelly Dedeaux (see all)