A Turkey Pesto Panini Sandwich is the a delicious and easy lunch that's impressive for company.  Trust me, this will be your new favorite sandwich this summer!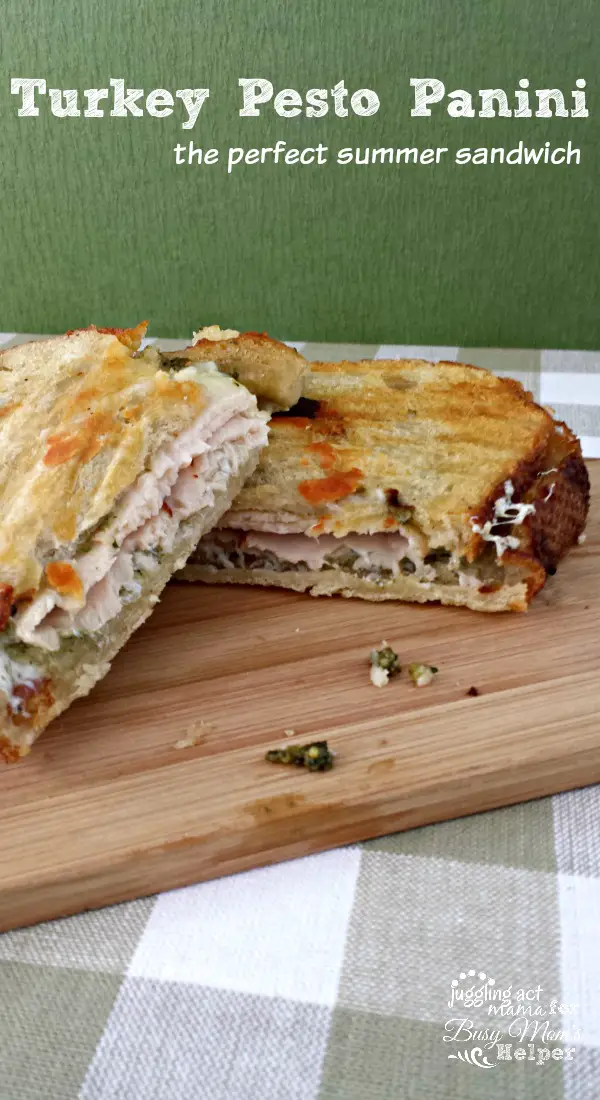 I just adore making my own basil pesto at home. In the summer, when we grow our own basil, I almost always have a jar in the refrigerator. You can get my favorite recipe for Basil Pesto here.  You could also try my Tarragon Walnut Pesto for something different.
You can use a store-bought pesto, but in my humble opinion, it's just not the same as homemade. As for the other ingredients, I enjoy fresh mozzarella and a slow roasted turkey.  You can get the turkey from the deli, but leftovers from a roasted turkey is phenomenal.  This is one of those cases where quality ingredients make a big difference in the sandwich itself.
When you're making a panini sandwich, you need to start with a hearty bread. It needs to hold up to being pressed so I like using a ciabatta or focaccia bread.  Regular sandwich bread is too light and airy and won't hold up to the panini press.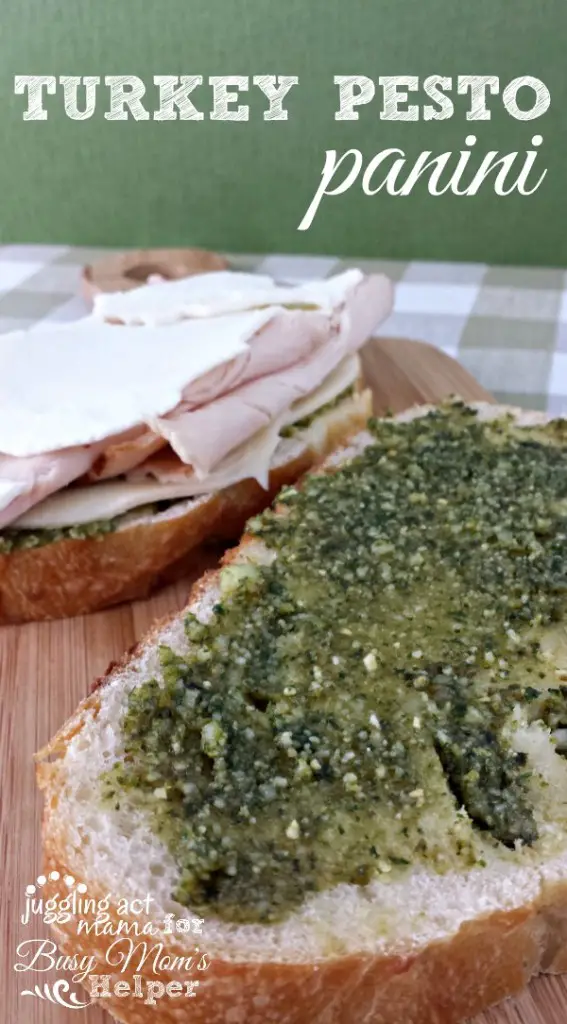 Here's how to make a delicious Turkey Pesto Panini
Ingredients
Sliced roasted turkey breast
White or whole wheat ciabatta bread, sliced
Fresh mozzarella, sliced
Store-bought or homemade Basil Pesto
Tomato slices, optional
Salt and Pepper, to taste
Olive oil
Directions
Preheat your panini press according instructions from the manufacturer.
To make one sandwich, spread two slices of the bread with 1 tablespoon of the Basil Pesto.  Next, layer on 2-3 slices of turkey.  Top with mozzarella slices, and, if desired, tomato slices.  Top with the second slice of bread. Gently brush the outside slices of bread with a little olive oil.
Repeat for additional sandwiches.
To grill on the panini press, add the sandwich to the preheated press and and close.  Cook 4-5 minutes until golden brown.  Serve hot.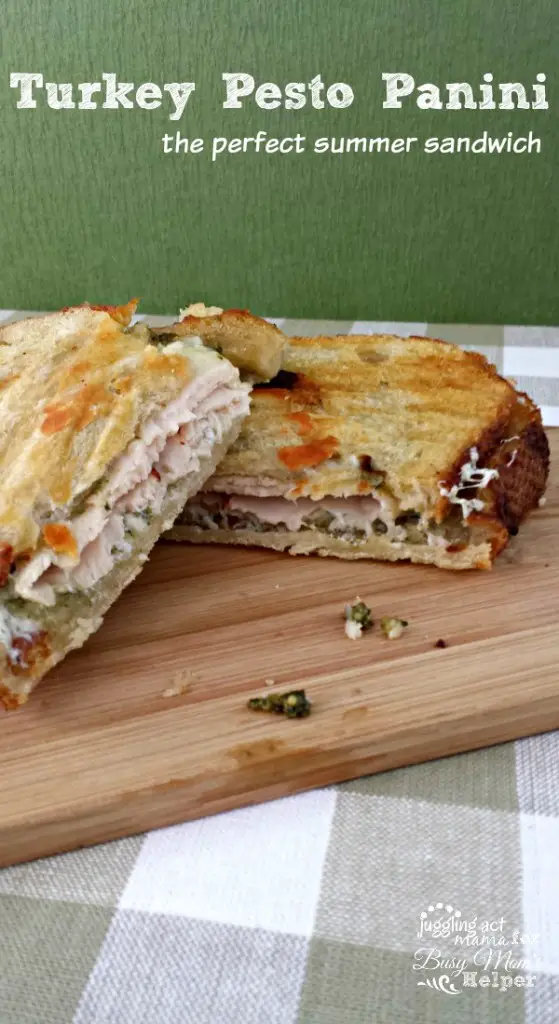 This Turkey Pesto Panini is a delicious summer sandwich. Mr. Juggling Act prefers his with fresh summer tomatoes. Either way, this is one tasty sandwich!
Other Yummy Sandwich Recipes