Can I just say something? Heaven has to have chocolate, right? I can't imagine it wouldn't – and of course we won't have to worry about any calories. Yay! Here on Earth, though, while we can't ignore calories, we can still enjoy simple dessert recipes like these Gooey Caramel Brownies. Full of caramel and chocolate flavor, they're a new favorite!
Yes, I  know – ANOTHER yummy brownie recipe! I say it all the time – chocolate is my big weakness, and brownies are a big part of that. I love whipping up a batch – except sometimes, I find I eat half the pan (or more) myself. Ooops!
Remember my Ooey Gooey Brownies, or the lick-your-fingers-good frosting on the Super Addictive brownies? Or there was even the Frozen S'mores Brownies– those were amazing, too. Yup, I've got a good list of delicious brownie recipes under my belt – thank goodness I make myself take a break in between, though!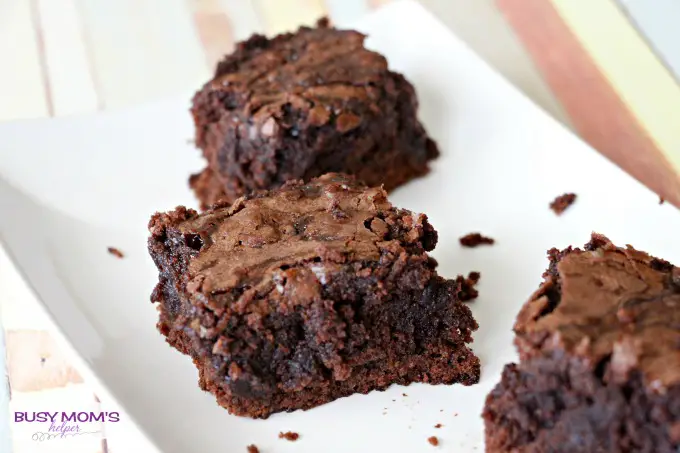 To get this fabulous recipe for Gooey Caramel Brownies, be sure to head over to Carrie Elle where I'm sharing it!
More Simple Dessert Recipes…