I admit it, I'm kind of sad sharing this. Don't get me wrong, I'm excited that many of YOU can enjoy this Printable Disney Banner, and I think it's awesome! But….while it can be used for parties, or just for fun (like in our case), it's main purpose was a Disney Countdown. So the reason I'm a bit like 'oh, bummer' is because I really wish I was counting down to a Disney vacation! Oh well, at least I can be thrilled to share it with you, because I love y'all!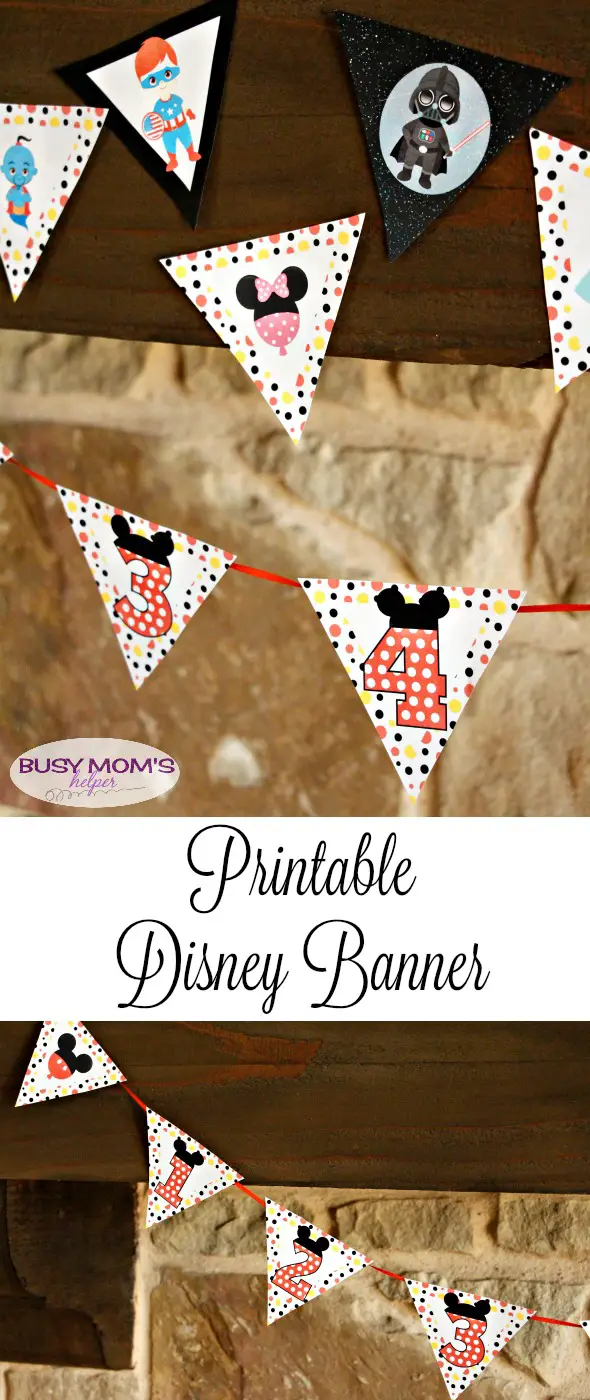 See, isn't it fun?! I did Mickey-eared numbers from 1-31, so you can count down the month leading up to your vacation. OR combine numbers for a birthday banner for the special persons age! There are TWENTY pages, with 4 triangle banner pieces per page. Just print them off (I recommend cardstock, but that's entirely up to you), cut them out, then string or tape where you like.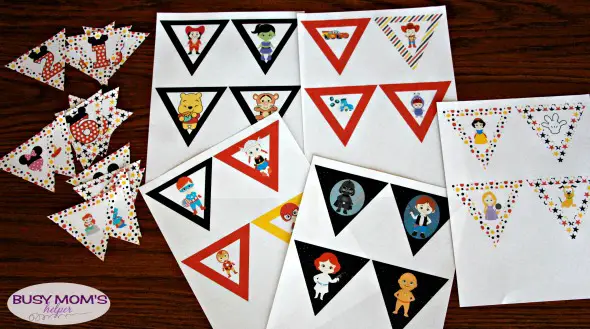 Contains affiliate links that help support this blog at no extra cost to you. See our Disclosure policy for more info.
My hubby had a super idea (when I agreed it was genius, our Thor said 'wait…what?!' Guess he needs to come up with great ideas in front of the kids more often, but it sure was funny!) – String up the numbers, then gently tape a character one on top. So each day you take off the character to display the number! Or you can do it in reverse, and life off the number each day to reveal a surprise character. Yup, totally fun!
My kids asked if we would use this the next time we have a Disney vacation – I said definitely, along with my favorite DIY Disney Countdown using a frame and straws! I'm leaving it up in our house just for fun this week 🙂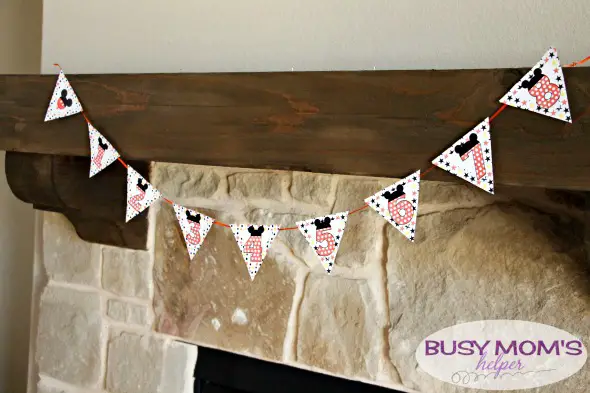 Other Disney fun…