Have a baby and you don't know what to prepare for its next meal? Preparing food for babies can be a bit strenuous at times. Adults will eat anything you make, but proper and healthy nutrition is very important for babies.
Veggies and fruits are a pretty important cog in the 'wheel' when it comes to your baby's diet. However, since they won't eat broccoli and other stuff fresh, you must think of unique ways to incorporate the veggies into meals and mask their taste and flavor.
At a loss for new recipes? Don't worry – we've got your back. We'll show you how to prepare the perfect scrambled eggs with vegetables that your baby will fall in love with.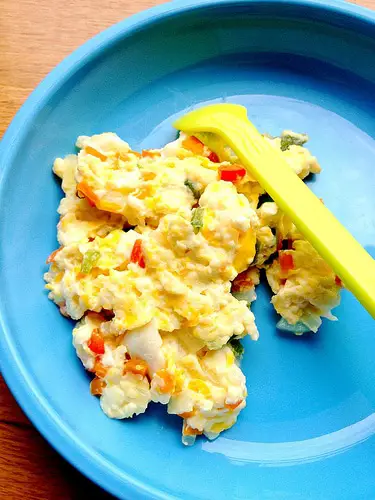 The Perfect Scrambled Eggs & Veggie Meal for Your Baby
Ingredients
½ a zucchini
2 small carrots
Broccoli
1 egg
Olive oil
A bit of yogurt
A pinch of salt and pepper
Preparation
Boil the veggies and smash them to a paste when soft. Whisk the egg, add salt and pepper, then add the veggies in and fry everything in olive oil. Once the delicious scrambled eggs with veggies is done, you can serve it. Trust us – your baby's going to love it.