It's been awhile since I've shared some of our 'geek-ness' with you, so I don't feel the least beat ashamed of sharing with you a new superhero-themed post. As you may have guessed, it's also in preparations for the big Father's Day coming up (already? yikes!). I give you…drumroll please……
Superhero Dad Gift Free Printables!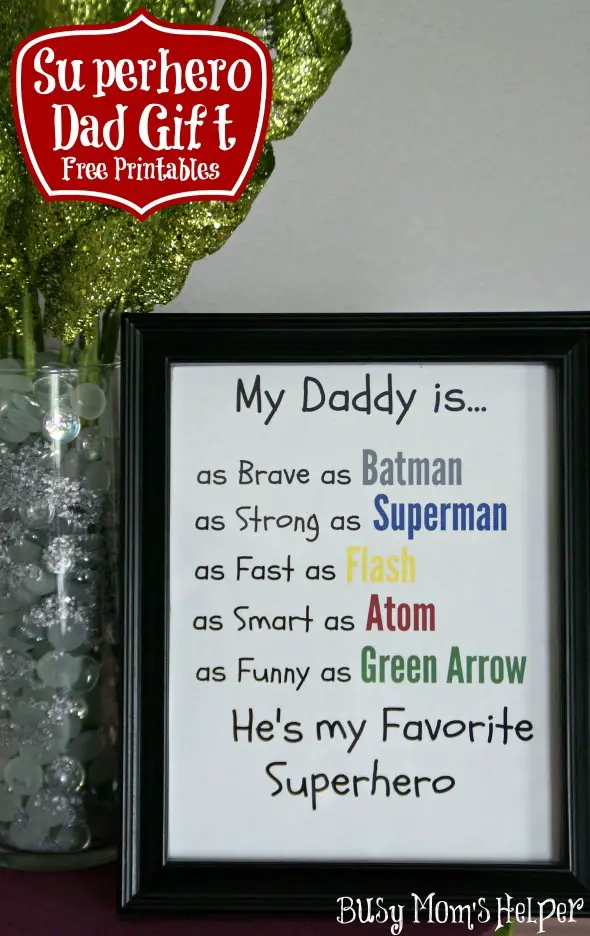 Okay, okay, I know we DID give him a Superhero Dad Gift last year….remember the Superhero Soda Gift? It was AWESOME, and he LOVED it! So yes, it's yet another superhero thing….but that's how our family rolls 😉
But wait…I'm not just giving you ONE free printable Superhero sign you can give ol' daddy-o this year. I'm giving you THREE options to choose from! Or don't choose, take them all, that's what we did!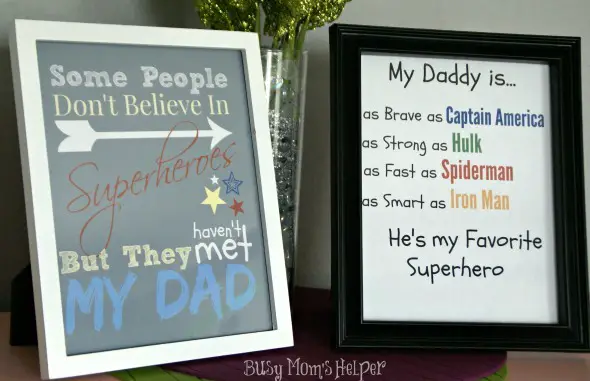 They're awesome, I know….and I think I'm safe to bet that he'll put them straight into his office (when the boys are out of it and back in their room, as we're currently doing heavy construction in their bedroom…but more on that later). These will look rockin' on his wall!
So first, we have this one, that's too cute and stylish for words!
Then these two break down just how totally SUPER your dad really is….and you have a Marvel Universe theme, and a DC Universe theme! In case you don't know the difference (don't worry, I didn't until hubby made a total geek out of me)……
Here is the DC Universe theme…which is basically Justice League heroes.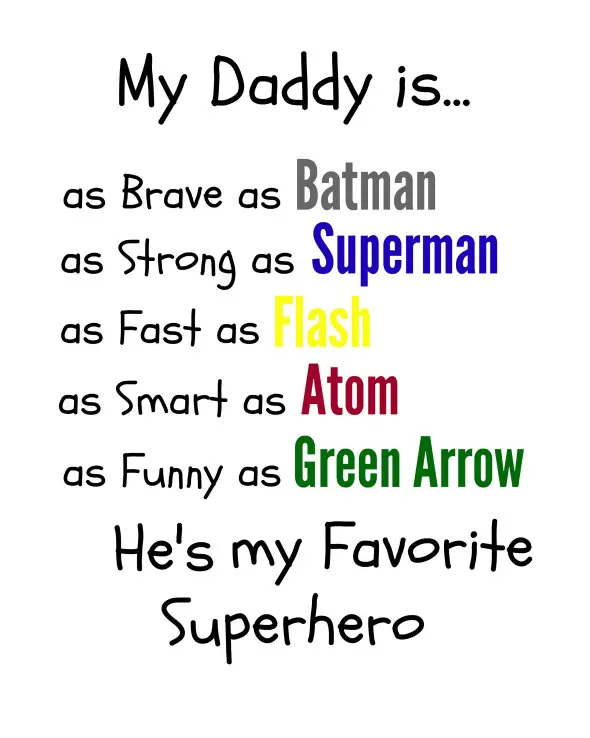 And here is the Marvel Universe themed printable…..so Avengers, X-Men, Fantastic Four, as the big ones.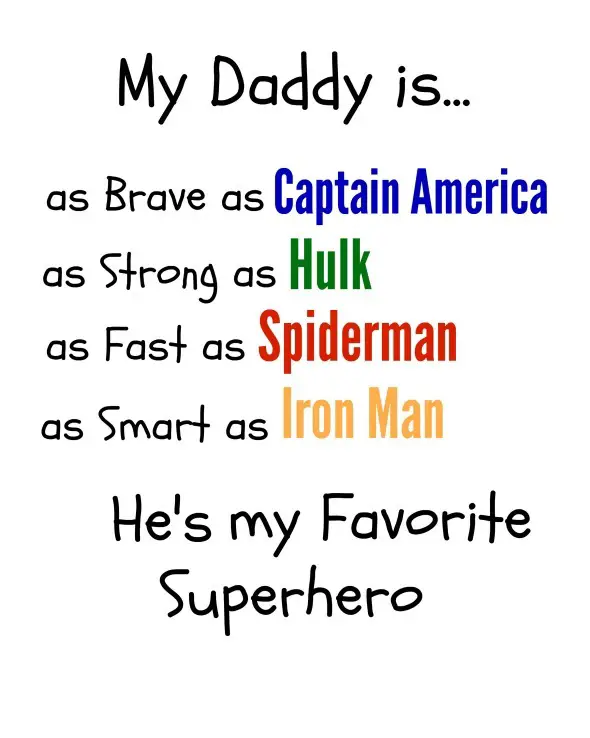 See, they're just perfect for the Superhero in your life! Print them out, frame them up if you'd like, and enjoy the grin on his perfectly-geeky wonderful face!