Hello! This is Steph from Steph in Thyme. Next time you're shopping and find yourself in the peanut butter aisle, walk past the shelves of processed jars and say, "Nah, I can make that." Because you can make your own peanut butter at home. This Creamy Maple Cardamom Peanut Butter has just four ingredients and takes 5 minutes. And it's oh so good.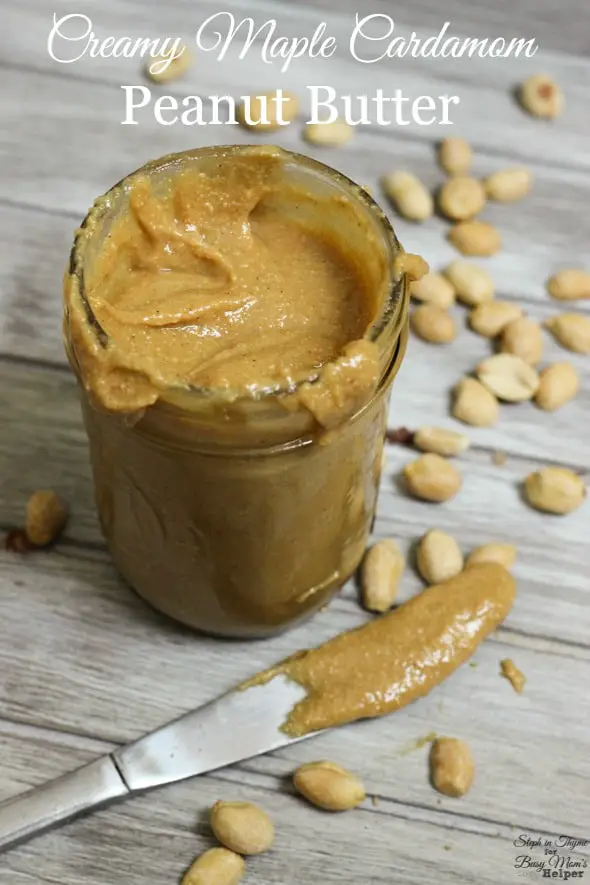 Roasted peanuts and peanut oil are really all you need to make your own peanut butter from scratch.
Pulse the peanuts a few times in a food processor (or blender, but one with an opening in the top to easily add ingredients). Once the peanuts are ground up, gradually add peanut oil to form a creamy consistency. That's it!
But, there's more fun to be had. Peanuts and peanut oil create a blank canvas, a clean slate to layer in your favorite ingredients and flavors.
Maple syrup and cardamom add a hint of sweetness and spice to create an elegant, yet simple peanut butter. It's peanut butter gone gourmet.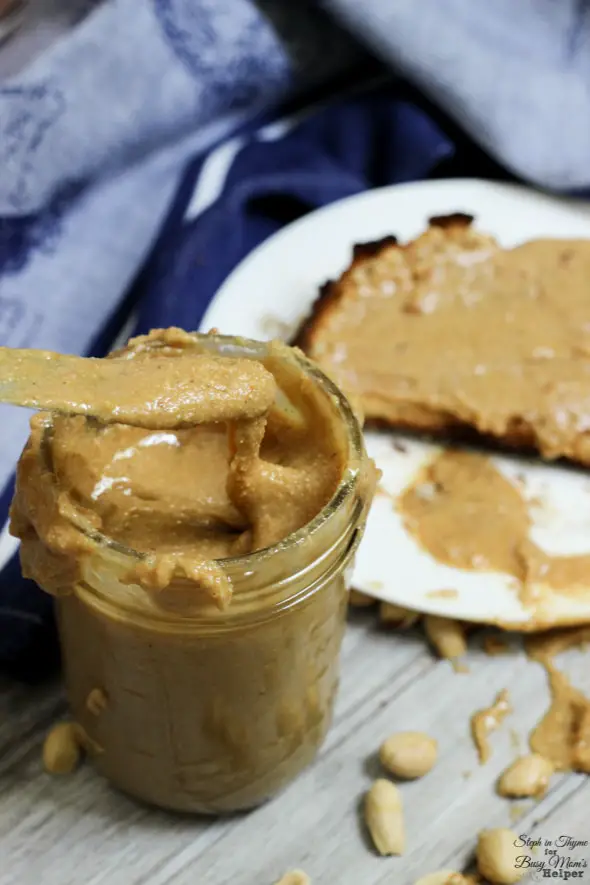 If you prefer chunky peanut butter, reserve 1/3 cup of peanuts. After the ingredients are blended together, add those peanuts and pulse a few times until combined, but still chunky.
Get ready to pop a slice of toast in the toaster, and/or grab a banana…and slather away! (Eating straight from the jar is also acceptable).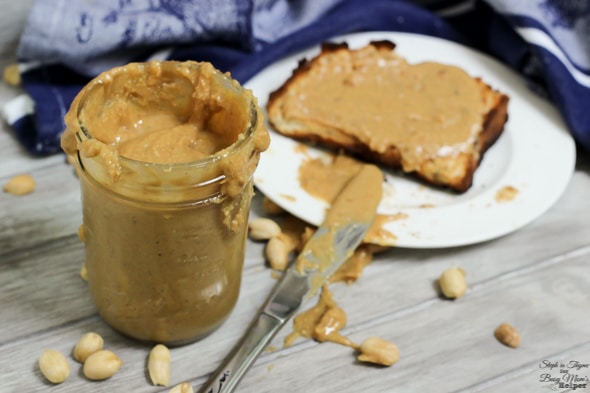 Print Recipe
Creamy Maple Cardamom Peanut Butter
Ingredients
1 1/2

cups

roasted

unsalted peanuts

1/4

cup

peanut oil

1

tbsp

maple syrup

1

tsp

cardamom
Instructions
In a food processor or blender, pulse the peanuts until ground into a powder.

Add the maple syrup and cardamom and blend until combined.

Slowly add in the peanut oil and process until smooth and creamy.

Store in an airtight container in the refrigerator.