In just a few more weeks it'll be May the Fourth – and us Star Wars fans are super excited! Our family MAY go a little crazy, but it's such a great time for us to do some extra family things around something we all enjoy together. I put together this fun Star Wars Puppets Printable for another thing the kids can play with – and sharing it with y'all!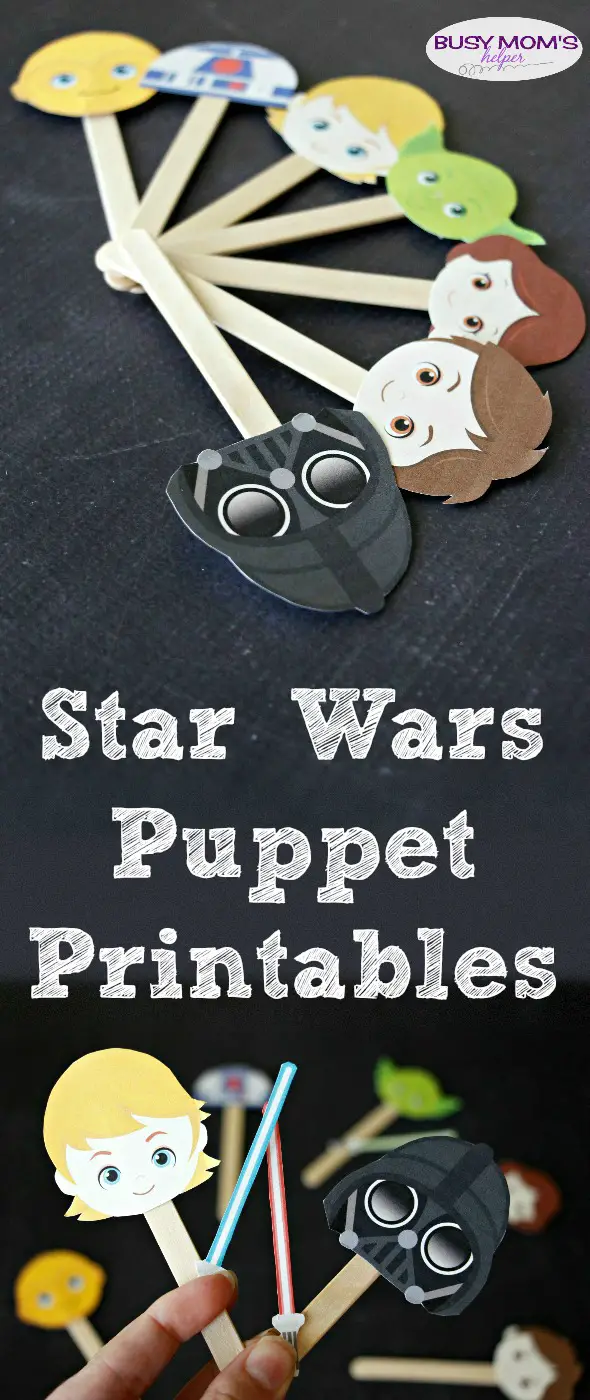 I figured it would be a neat Star Wars kids activity they can use their imaginations with, that takes hardly any effort on your part 🙂 We've done a few crafty-type things – such as this Star Wars banner, this neat FREE activity book and even clothes like our Rebels shirts and lightsaber skirt!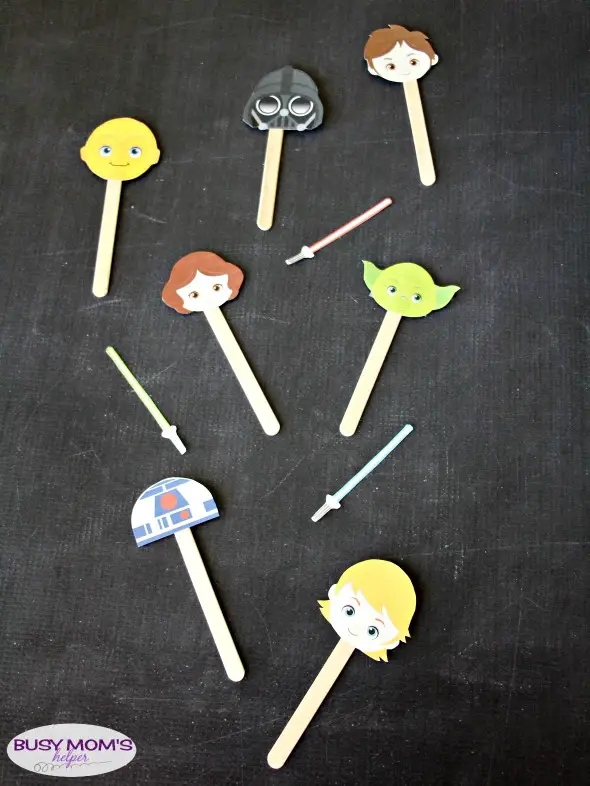 Contains affiliate links that support this blog at no extra cost to you. See our disclosure for more info.
Star Wars Puppets
Supplies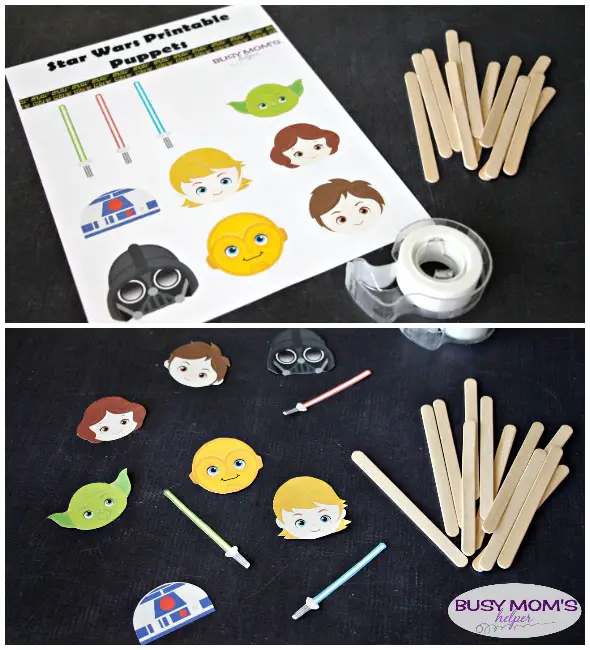 To Assemble
Cut out the puppets and lightsabers.
Use tape or glue to attach them to craft sticks.
Let your imagination go and have fun playing with favorite Star Wars characters!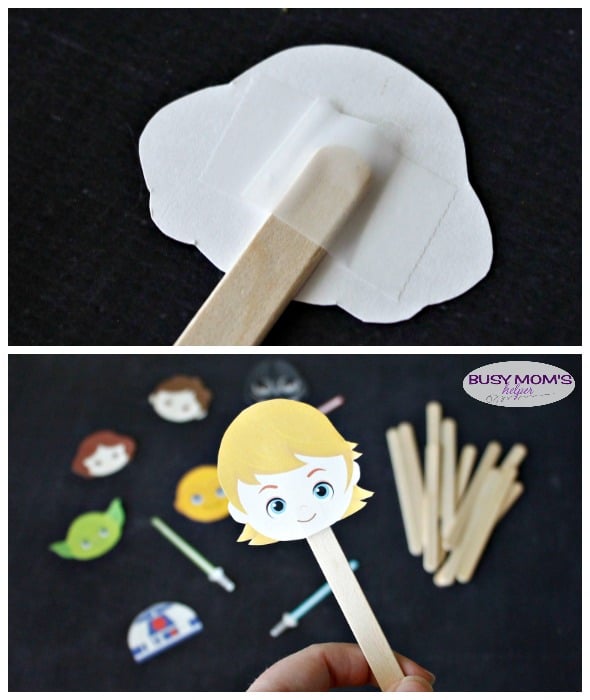 Whether your kids want to have fantastic lightsaber duels, secretly steal plans for the Death Star, or even take on the massive weapon of The First Order, they'll love using these fun puppets in their playing!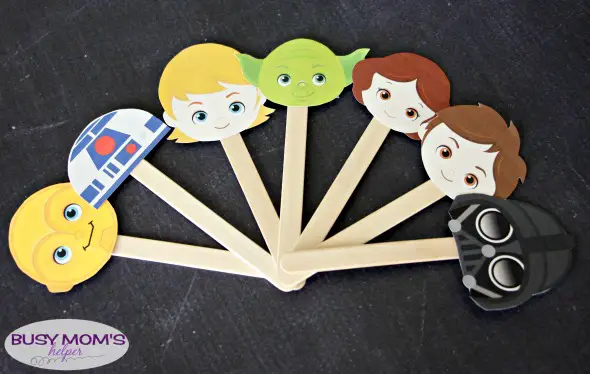 If your child's artistic, perhaps they could design and cut out some outfits to go along with these guys. How would Han Solo look in a robot body? Or try out Darth Vader in a dress meant for Princess/General Leia?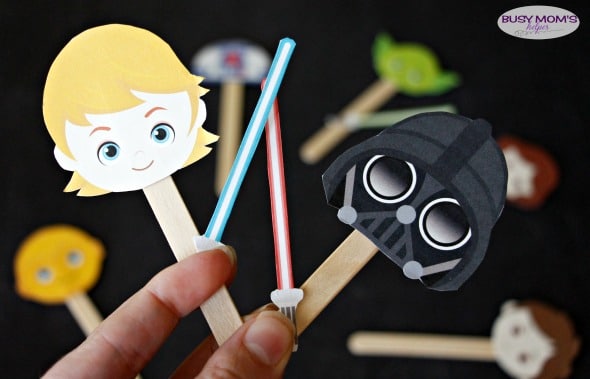 Just go crazy and let your inner Star Wars fan out! I want to make some with a few of our favorite characters from The Force Awakens – maybe I can pull that off before May the Fourth! Personally, I'm a big BB-8 fan, but also love Rey and her independent-yet-sweet-yet-kick-butt attitude 😀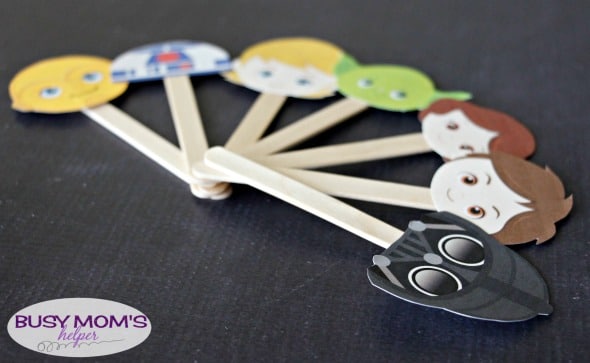 More Star Wars Fun…