Teach Kids About Emotions and Moods
I received the Make a Mood magnutto junior to facilitate this review. All opinions are mine alone.
You know those times when your kid goes from happy-go-lucky and full of smiles, then suddenly their on the floor screaming and yelling because they're so angry? I try to be patient when that happens, reminding myself that even as adults we sometimes struggle with our feelings – kids don't even understand them completely, so of course they'll get frustrated, too. There's many fun ways to Teach Kids About Emotions and Moods, one being the magnutto junior 'Make a Mood' set!

We've used our  'Today I'm Feeling…' Inside Out themed printable before, and it was great – but it didn't give them a chance to really INTERACT with their feelings. The Magnutto Make a Mood set helps them really think through the different emotions in a fun, playful way. Because who doesn't love making faces with magnets? The box comes with two magnet sheets, and the majority of the pieces popped out SUPER easy. The few smaller ones (like the thin eyebrows) needed a little more patience, but even my kids could handle it just fine. There's also an 'inspiration sheet' to give ideas on how you can use different pieces – but overall just let your kids use their own ideas!
The box itself is the magnet board, and you can flip the 'canvas' are then set it in the two notches on the side…
The dozens of magnetic pieces are easily stored underneath, which I find super convenient.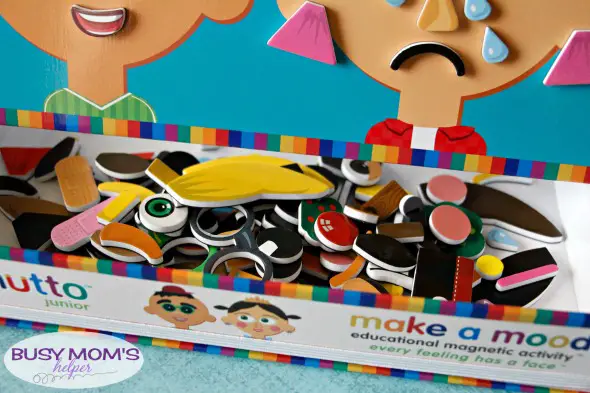 I did really like that the pieces weren't all hard and stiff – but soft and 'foamy' almost. I think that's better for the younger kids anyway. You can let your kiddo SHOW you how they're feeling, then talk about it together. Sometimes visual works much easier with young kids. Heck, visual works a lot better with ME even!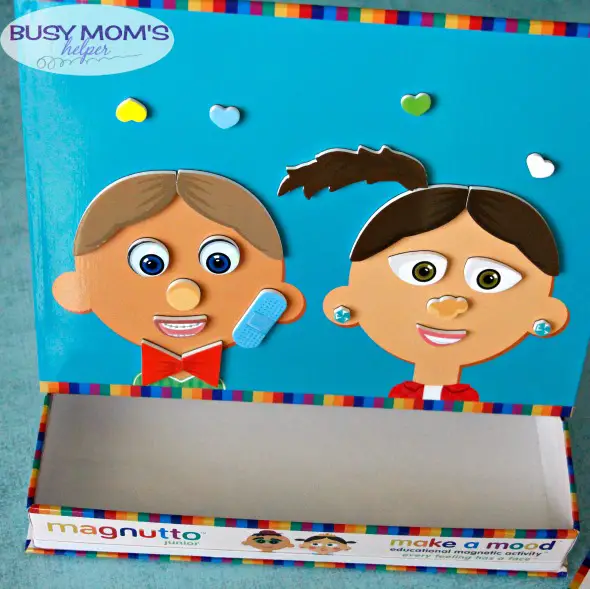 You can use the included topics card for thought started while discussing emotions with your child…
Not only can this help your child learn more of their emotions and what can cause them, but also how to handle them. It's also a great bonding time, especially if you share YOUR emotions with them – then they can feel it's more okay to have those emotions.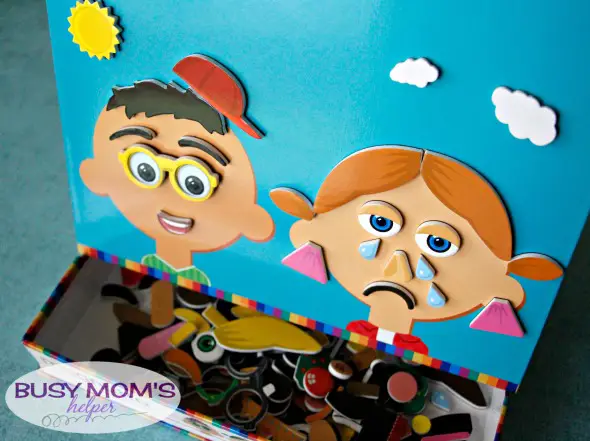 Want more magnetic fun? Magnutto has THREE sets just released in April: Make a Mood, Make a Pet, and Make a Dino. The owner designed this with his two special needs children in mind, so you know special care and thought went into the development. You can check them all out on the Magnutto website – then get your magnet fun on!
More great kid posts…
This content may contain affiliate links. We earn a commission at no extra cost to you if you make a purchase. We may earn money, free services or complementary products from the companies mentioned in this post. All opinions are ours alone…
The following two tabs change content below.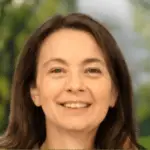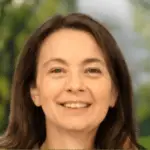 Latest posts by Kelly Dedeaux (see all)