Teacher Gift Idea: Survival Kit
This shop has been compensated by Collective Bias, Inc. and its advertiser. All opinions are mine alone. #StockedWithLove #CollectiveBias
Why oh why do I let Christmas sneak up on me every single year? I thought I was *super* on the ball this year, having all the kids' gifts done and wrapped shortly after Thanksgiving – but I completely forgot all their teachers! Between my five kiddos, we have 8 main school teachers (some switch half-day, so have two main teachers), plus several assistants, six dance instructors and four karate professors. Instead of blasting holiday music and curling up with some hot chocolate trying to ignore the fact I hadn't gotten them gifts, I got creative. It's super easy to customize cheap, plain stockings to make the perfect Teacher Gift Idea – a Survival Kit to help get them through the rest of the year!
Hover on the image below for some super easy shopping for the fun BAND-AID® Brand Adhesive Bandages holiday collection online!
Since I was extremely scrunched on time, and determined to tackle this last 'big' task I had before really relaxing for the holiday, I swung by Target to get everything I needed to create these fun teacher stocking gifts. While you should definitely get some fun items to stick in their stocking – like a gift card, cute mug, fun note pad or candies – be sure to stock up on stuff that are much-needed in classrooms. There's several things that work for ANY type of teacher – be it school, dance, karate or whatever – such as packs of BAND-AID® Brand Adhesive Bandages. And guess what? Their festive BAND-AID® Brand Adhesive Bandages holiday collection is on sale in the ads during the week of 12/17! You can nab 2 for just $5, making them a very useful (aka necessary) classroom item for a great price.
Since kids have a tendency to get hurt even in the strangest of ways, any parent, teacher or instructor is smart to have BAND-AID® Brand Adhesive Bandages on-hand because they heal hurts faster and are the #1 doctor recommended brand. Target also has Paw Patrol and Star Wars BAND-AID® Brand Adhesive Bandages, which make for great stocking stuffers for the kids, so why not grab a few of those while you're there?
Here's some more survival kit ideas you can include:
Hand Sanitizer
Glue Sticks
Crayons, Markers, Pencils, Pens, etc.
Tissues
Room Scent Spray
Lint roller
Target gift card – to buy whatever else they may be needing!
Don't forget the stuff that's just for fun, as well!
To Customize Your Teacher Stocking
Supplies:
Generic Stocking in size of choice
Ribbon, Beads, etc.
Accent Decor (felt or thin wood shapes, sparkles, glitter, etc.)
Hot Glue/Gun
Directions
Use hot glue to attach a ribbon or strand of beads to create a line accent, – this can work at the top, around the bottom of the 'cuff' of the stocking, or even all around the edges of the stocking part. I did two as a strip at the top, then cut some bead strands to 'dangle'. 
Before glueing, decide on a pattern/style you want for the stocking by laying out your accent pieces/decor. Once you've found the spots/pattern you want, carefully hot glue them in place. Once dry, rub a little where there's excess hot glue sticking out to help remove those loose 'glue strings' that sometimes occur.
Fill with teacher gift items- the fun AND the useful – and BAND-AID® Brand Adhesive Bandages.
See, it's really easy to turn a simple, plain stocking into a personalized and fun gift packaging! You can even have your kids help pick out the decorations and design the gift, making it extra special. Just be sure to watch them with the hot glue, please!
If you have room in the stocking, you can even have your child write a few thoughtful notes or memories to stick in there as a special surprise that is sure to mean a lot to their teacher. I even put in a few from me, since I'm sure they don't hear gratitude from the parents often enough.
Now that I've got gifts done for the MANY teachers in our lives, I think I'll take this same idea and make miniature ones for people who very rarely get recognition – like the mailman or people that work the garbage trucks! It's amazing how many people there are that have an impact on our lives – even if it's 'just' delivering mail or removing our trash from the curb. I'm trying to show a little more gratitude this year, and love that I can easily do that in a fun way without taking up much of my little time. After all, the kids are out of school early Wednesday then it's going to be a rare moment I'll have much time at all until they go back in January  – but I'm really looking forward to all the family time! 🙂
This content may contain affiliate links. We earn a commission at no extra cost to you if you make a purchase. We may earn money, free services or complementary products from the companies mentioned in this post. All opinions are ours alone…
The following two tabs change content below.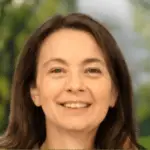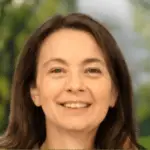 Latest posts by Kelly Dedeaux (see all)