Teaching Teens Life Skills
This post was sponsored by the National 4-H Council as part of an Influencer Activation for Influence Central and all opinions expressed in my post are my own. #4HWellness360 #IC
I remember when I hit the teen years, I thought I knew everything that I need to really be an 'adult' – yes, you can laugh because oh my word, was I wrong! Knowing just how unprepared I was, I know the importance of Teaching Teens Life Skills, especially since my older kids are almost teenagers.
That's one reason I'm really excited about the 4-H Wellness 360º program – it not only helps to set up secure habits for their families and community in their futures, but it's even driven by 4-H TEEN leaders! That means that this program, supported by Target, uses the proven influence of young people by engaging the teens to lead and empower their friends and peers, setting up the lifelong healthy habits they'll need.
I think one area that can be a roadblock for teens is confidence, so having the 4-H Wellness 360º program makes sure they have the knowledge and experience to help build that confidence by offering nutrition education, cooking classes, even yoga class or lessons on avoiding risky behaviors. Once they have that strong framework to live a healthy lifestyle themselves, teens can help share that with others – making this incredible chain reaction for teens to really help shape their future in a bright, healthy way!
I've always loved the idea of teens educating younger youth – sharing their experiences, what they've learned, and acting as good role models. Peer pressure can be a strong thing, whether good or bad – so this program really helps use that for the GOOD. It also helps that this age is critical for growing skills and establishing behaviors, as well as when they can be most influenced (again, for good or bad).
My oldest hits 13 at the end of this year, and it kind of has me terrified. There was a lot to prepare for in the 'real world' that I wish I'd gained more knowledge and experience with as a teen – and in today's society there seems to be even MORE I want my kids ready for.
More and more, it seems that teens-turning-adults don't have essential life skills – such as cooking, or how to grocery shop wisely – to help them. I'll admit, I only knew how to cook a few very simple things when I went off to college – and I was even one of those people who didn't know not to put the dish-soap type into the dishwasher! Ya, that was a messy learning experience.
I'm so glad there's programs being made like the 4-H Wellness 360º program to really provide those skills, and especially to teach them how to make not only healthy decisions, but smart and GOOD decisions in their future.
This content may contain affiliate links. We earn a commission at no extra cost to you if you make a purchase. We may earn money, free services or complementary products from the companies mentioned in this post. All opinions are ours alone…
The following two tabs change content below.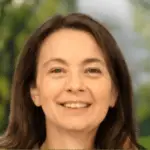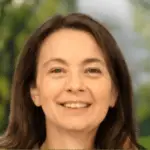 Latest posts by Kelly Dedeaux (see all)