Teenage Mutant Ninja Turtles Playhouse Shellraiser
I received free paint from Modern Masters to assist with this post. All opinions and ideas are my own.
As we're remodeling the kids' playroom to be totally Ninja Turtle themed, we wanted a fun little area for them to play in…like a hut, only sticking to our theme. That's when the fun idea came that we should build them the Shellraiser – the turtle's fully-loaded, radical subway car turned van. There was a LOT we learned along the way, so get ready to hear our Do's and Don'ts of making your own Teenage Mutant Ninja Turtle Playhouse 'Shellraiser'!
When we started on this project, I knew I wanted to do a few EXTRA things to really make it seem more like the Shellraiser on the show. A tube along the front bumper? Check! Graffiti-like designs on the side? Done! And, of course, fabulous metallic paints to give it that 'shine'? Easy, thanks to Modern Masters!
I was able to find the perfect colors for their playhouse:
First, we got TWO large pieces of wood panel. Our finished Shellraiser measures 8 feet one on side and 6 feet in the front. We cut our boards to these dimensions, then cut out the door. Hubby marked where we wanted it, drilled two holes in the top corners, then used a saw for the straight lines. Don't forget to sand it, making it more safe and ouchy-free for the kids!
Then I used my awesome paints to design the wood planks. Since most of it is 'roughly' painted and such on the show, I tried to stick to that and not let my OCD get in the way. I loved doing the 'graffiti' side of it! Just do a a few different layers/designs of the paints!
I loved how thick and 'creamy' the paints were, and they gave it the perfect metallic shine for a 'subway car'!
Once the painting's all done, we got to work assembling the playhouse! We used 2x4s against the wall for support. Measure out to where your wood planks will go, then place the 2×4 right inside. Try extra hard to get a stud behind your boards, since this will really help secure everything. Nail or screw your front wood board (our shortest, so easiest to work with first) to the 2×4 on the wall, then use a 2×2 at the 'corner'. Use lots of nails/screws – you want it secure!
Next, attach your bigger wood board to the other 2×4, then to the same 2×2. Again, lots of nails/screws!
Along the top of your 2x4s and 2×2, attach more 2x2s (one on the side, one on the front). This is what you'll attach your 'roof' to! We didn't cover the entire roof, of course, just made a metal 'edge' to look like it. Although we used metal ducting – I DO NOT recommend you do that! It was a huge pain, and didn't get the look I was aiming for. If you really want to use metal, use metal sheeting. If I do this again/over, I'd just find a shiny fabric 🙂
We flattened our duct, then used duct tape for ALL the edges. Our kids are playing with this, so we wanted it as safe/smooth as possible! We used screws to attach it to the top of the wood boards, then folded it up over the top 2x2s. Once all the pieces were attached, we also duct taped the seams, just to be safe.
I had a tube packaging thing leftover from a delivery, so painted that a metallic silver and duct taped it along the front to match the turtle's bumper!
After it was all done, we got some foam rolls (like the kind you can grab for A/C units and such) and attached it to the door openings – this way if they bonk going in/out of the playhouse, it's soft and padded for them. Hubby's idea – yes, he's awesome! (foam not shown)
So grab some metallic paints, wood and tools, and build your kids their very own Ninja Turtle Playhouse 'Shellraiser' style!
This content may contain affiliate links. We earn a commission at no extra cost to you if you make a purchase. We may earn money, free services or complementary products from the companies mentioned in this post. All opinions are ours alone…
The following two tabs change content below.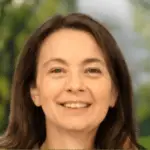 Latest posts by Kelly Dedeaux (see all)