Ten Ways to Show Hubby You Care (and save time, too!)
This shop has been compensated by Collective Bias, Inc. and its advertiser. All opinions are mine alone. #DropShopAndOil #CollectiveBias
So you may think your honey is the absolute most amazing thing this side of anywhere, but I gotta say that mine is the BOMB-DIGGITY! Seriously, he does so much for our family and treats me WAY better than I deserve. Lately I've been trying extra hard to return the love and treat HIM like he's everything, because he is! If you're wanting to do a little extra, too, here are Ten Ways to Show Hubby You Care (and save time, too!)
Wonder why I added the bit about saving time in there? Because we're women…BUSY women! We have jobs to work, houses to clean, food to make, and kids to chase. We really would give our men all the time in the world if we could, but it's usually not realistic. So saving some time while going the extra mile is a big deal. I mean, this blog IS called Busy Mom's Helper, so let's get to helping!
#1: Make Him a Nice Morning Drink
Before he heads out to work (or you head out, whichever comes first), fix him one of his favorite drinks. A coffee, hot chocolate, chai tea, apple juice, or milk…whatever it is, it's a thoughtful act during one of the most rushed times of day. It not only shows you care, but can put him in a bright mood for the day! That can make you feel good for CAUSING him to be happy, which lets your morning be less chaotic.
#2: Lay Out His Clothes For Him
At night, lay out his work or casual clothes (or grubs, whatever!) for him so in the morning he doesn't have one more thing to worry about. It doesn't take you long, he'll feel your support, and guess what…saves you time in the morning! Woot woot!
#3: Listen WELL When He Talks
Instead of just thinking about what you're going to say next, REALLY listen to what you sweetie is saying. He'll not only feel like you care and that what he has to say is important, but listening well will prevent anyone having to repeat (or possibly missing something important) so will save you time!
#4: Take Care of the Oil Change on the Vehicles
No, I'm not being sexist here saying that 'usually' men take care of the auto stuff. In fact, Hubby and I split it pretty evenly! But it IS nice for him when I just swing by Walmart's Automotive Care Center, leave our van or car with them to get our oil changed, and even get my shopping done at the same time! It takes me hardly ANY extra time than errands already would have, and now HE doesn't have to use his lunch break to take it in.
I also make the right decision to get Pennzoil for our vehicles, since Hubby loves it when we take the best care of our vehicles. Why is it better? All Pennzoil products help clean out sludge lesser oils leave behind and are designed for complete protection to allow you to drive an extra of 550 miles per year vs. a dirty engine. No other motor oil provides better protection from friction. We want our cars to last a LONG time, without expensive maintenance, so this simple choice will really help! With this particular trip, I had my little Green Lantern boy with me to help out!
They also offer specific types so you get the best thing for YOUR vehicle. For our van we use Pennzoil's High Mileage Vehicle Oil because it helps to reduce leaks and oil consumption in worn or higher mileage engines, and ours is older with lots of miles. It's a motor oil that is specifically designed for new or late model vehicles with over 75,000 miles, to help keep the engines running clean and going strong for a long time.
Not only that, but a total surprise to me was that they REALLY vacuumed it out! Normally I would be horrified to share pics of the interior of our van (we have 4 young kids and 2 dogs that sometimes join us for rides…it's not particularly clean – plus it's older)…but look at this!!!
Even Green Lantern was thrilled at our 'pretty' new ride!
#5: Praise Him in Front of the Kids and Your Friends
This is such a good thing, because it helps boost his confidence, shows you truly love and appreciate him, and teaches your kids about good, healthy relationships at the same time. I've noticed that the more I praise Hubby in front of them, they also show praise and gratitude more!
#6: Allow Him Time to Unwind When He Gets Home
After spending all day with the kids, cleaning the house, working on the blog, it's really hard to not bombard him the minute he walks in the door, especially since it's RIGHT at dinner time! But giving him a few minutes to just breath, put his stuff away, and adjust really helps the rest of our evening go smoother and with much less tension. A good smooch or two wouldn't hurt, either!
#7: Apologize When Necessary
Holding on to grudges and letting your pride drag out arguments is so draining, and has an affect on the whole household. Instead of making it last, just apologize, make amends, and move on. Less time fuming over little things!
#8: Pack His Favorites for Lunch
It really doesn't take long to add a few extra things to a sandwich so it's extra tasty, or throw in his favorite few already cut up for him. He works hard (not saying we don't, but this is about him), so something extra special in the middle of the day can really make him feel loved.
#9: Hang or Fold His Clothes the Way HE Likes
Some guys (and gals) have a particular way they like their clothes hung up. My honey has his work shirts organized by colors. I try to make sure to put them that way, so he can find things easier and….duh da dun….save time searching! When putting clothes away, I also fix the pockets on his pants. They tend to get all funky during washing, so fixing that for him makes it even better when he gets dressed. I honestly don't know if he ever notices that, or does it himself when he puts laundry away, but even secret acts of service for him are excellent!
#10: Give Him Love Notes
Isn't it super fun to stick short, sweet love notes in his car, or pocket, or backpack? Just be careful it's not TOO sweet, in case it falls out during a meeting at work! You can even hide it with a secret treat for him, like a little candy or snack!
Bonus: Surprise Him With a Lunch Out
How happy would it make him to find a gift card so he can go out to lunch every once in awhile? Since we try to save money by packing lunches, my hun misses out on a lot of socializing with his coworkers who DO go to lunch regularly. I know he really enjoys it when he can join in!
What are YOUR favorite things to do for your special someone?
This content may contain affiliate links. We earn a commission at no extra cost to you if you make a purchase. We may earn money, free services or complementary products from the companies mentioned in this post. All opinions are ours alone…
The following two tabs change content below.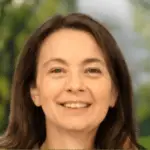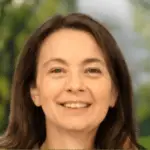 Latest posts by Kelly Dedeaux (see all)