Texas Peanuts Tour: Peanuts and Wine, Oh My!
This post sponsored by the Texas Peanut Board. All opinions are mine alone.
Last week I had the unique opportunity to learn all about peanut farming – and even wine making – in Texas. I'll be honest, I had no idea what to expect – I even thought that peanuts grew on trees, which is completely incorrect! Once I got there, though, I knew the next couple of days were going to not only be really informative and interesting, but a ton of fun! Today I'm sharing all about the Texas Peanuts Tour: Peanuts and Wine, Oh My!
First of all, there were some FABULOUS bloggers joining this tour to learn about Texas Peanuts – and our rep from the Texas Peanut Board, Lindsay, was completely phenomenal. She was so friendly, helpful – and oh my gosh, her maturity, knowledge of her field, and just down-right wisdom was shocking for someone who was just 21! We all loved her, and she made this event unforgettable. There were some surprises waiting for us in our hotel rooms, and we got to ride around in a fun 'party bus' limo to get to all our different places.
Now, when you think of peanuts, you probably automatically think peanut butter, right? That's what I did. So when we were told our first dinner was going to all be themed around peanuts, I was concerned. Chef Matt Lopez at the Las Brisas Steakhouse in Lubbock made a menu just for our group – but would it be mostly pb&j sandwiches or something? Oh no, it was completely delicious and such a variety! They used peanuts in sauces and marinades, added them for some crunchy textures, and the peanut and sweet potato mash that was served with the steak was a huge hit with everyone. I'd never really considered that peanuts could be utilized so many different ways. The peanut butter banana bread with spread was my favorite, and the dessert – while sounding really strange – was definitely yummy. Major kudos to Chef Lopez for this peanut-themed, but completely amazing, meal!
The next morning we started off at an actual peanut farm – this friendly guy, Mason Becker, was kind enough to show us around his parent's peanut farm: Monty and Kathy Henson Farms (it had rained a TON the day before, so the fields he really wanted to show us were a bit too wet/muddy). That's where I learned that peanuts don't grow on trees – they grow UNDERGROUND! The rows and rows of little bush-looking plants were just the tops – Mason got out a shovel and dug up a couple peanut plants for us to really see.
These aren't full grown yet, as the main season for peanuts to be done is typically September-October. The little yellow flowers you see on the plants in the photo below? Each of those leads down to a peanut. Cool, huh? Mason explained how most peanut farmers are generational – because of all the backing, funds and support required to get into peanut farming, it's extremely difficult (if not impossible) for people to just randomly choose to enter into this line of work. It also doesn't have very high profit margins, and each year peanut farmers put millions of dollars – basically everything they own – on the line and hope for a good crop that year. Mason said in a single year he may borrow a million dollars, and he'd be happy if he pays that back plus puts maybe $40,000 in his bank. Not exactly a get-rich career, but you could tell that everyone we talked to was super passionate about what they did!
He also explained how a lot of people think it doesn't take much knowledge to handle a peanut farm, but that's not true at all. They have to know the proper chemicals and ratios when spraying for weeds or bugs, or watering their fields. They need to keep track of acreage and timing, consider rainfall amounts or temperatures. It's no easy job, but those who do it truly care about what they do for a living, as do their families since it's definitely an 'all hands in' type of life! Americans consume more than 600 million pounds of peanuts and 700 million pounds of peanut butter each year – so thank goodness for the farmers who supply all that!
After visiting with Mason for a bit, we drove over to a peanut shelling facility, Birdsong Peanuts. We got to see the whole line process – from their enormous storage areas with millions of pounds of peanuts waiting to be shelled, to where the line shakes out sticks or rocks that may have come in with the load, to the splitting the cleaning of the nuts and eventually to bagging. Due to safety, we weren't allowed to take our phones or cameras inside so, sadly, I couldn't get any pictures. But check out the 'adorable' hairnets and safety glasses we all got to wear! 🙂
On a good day, this Birdsong Peanuts facility can produce about 900 tons (1.8 million pounds) of peanuts. Crazy, right?! This facility supplies major companies such as Nestle and many others. If you have a PayDay or Reeses (my personal favorite), most likely the nuts in there came from this place! Did you know, four of the top ten candy bars manufactured in the USA contain peanuts or peanut butter?
Another thing I learned is that there are FOUR types of peanuts: Virginia, Runner (most common, I believe), Spanish and Valenica. Texas is the ONLY state to produce all four types of peanuts, and also organic peanuts. Just one more reason to love my state!
For lunch, we got to try a super delicious meal from this Farm to Fork: GASTROTRUCK – no wonder they book up months in advance because the food was incredible! There were crunchy nuts in the KFC (Korean Fried Chicken), peanut was used in the mole, and even the salmon used a peanut sauce for glaze. The staff was super friendly, and everything they make is locally grown. I have to say that my favorite food on the entire trip was the dessert they served – a peanut butter cake-like-but-also-brownie-like bar topped with ice cream and caramel. SUCH a great combo of flavors, and very refreshing in the heat!
During and after lunch we got to visit with the owners of Trilogy Cellars all about growing grapes for wine, and the process that goes into making a decent wine. Since I don't drink alcohol, a lot of this was totally new information to me, and I found it really interested. For example, he said that most new vinyards take 2-5 years before they're mature enough to produce wine. I'm definitely not that patient!
The reason they included learning about wine making on the peanut tour was because it's really common to see grape growers also growing peanut because of the similarities in both crops. They both do well in arid temperatures and sandy soils, so it's an easy transition between peanuts and grapes!
We went to Trilogy Cellars local store for a wine-tasting (I just enjoyed the chatting, but most of the others really enjoyed the wine). We even 'paired' it with peanuts and Reeses Cups – those I definitely joined in for!
After learning all about Texas Peanuts, I have a new appreciate for those that go into peanut farming – and will never complain about pricing for peanuts again after learning all that goes into it with very little profit to those who do the work! On average, each year Texas peanut farmers plant around 200,000 acres of peanuts, and one acre can make about 30,000 peanut butter sandwiches!
Thank you so much to Lindsay and the crew at the Texas Peanut Board for inviting me to this incredible – and very informative – event. It was a blast!
What's YOUR favorite way to eat peanuts or peanut butter?
This content may contain affiliate links. We earn a commission at no extra cost to you if you make a purchase. We may earn money, free services or complementary products from the companies mentioned in this post. All opinions are ours alone…
The following two tabs change content below.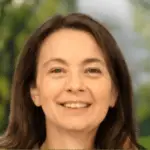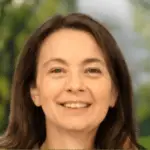 Latest posts by Kelly Dedeaux (see all)