The Best Blackened Chicken Tenders
Mama's, are you looking for a delicious dish to spice up your usual dinnertime routine? If so, have we got a treat for you! Blackened chicken tenders are the perfect way to add some zesty flavor and excitement to family meals. Not only do they taste amazing, but they're also surprisingly easy and quick to make. So skip the pre-packaged chicken nuggets and give these tasty treats a try – you won't regret it!
I came up with this recipe when I was looking for a chicken nuggets without the breading, because I am trying to eat a bit healthier and I just got an air frier, my new favorite kitchen tool!  After a few trial and errors this is the recipe I came up with!
Print Recipe
Everything Bagel Crusted Chicken Tenders
Ingredients
1

Pound Chicken Tenders

1

Tbsp

Avocado Oil

(Or Olive Oil)

⅓

cup

Everything Bagel Seasoning
Instructions
First, prep your chicken tenders and remove the tendon. Place a fork at the top of the white tendon and pull through the meat until removed.

Mix together all of your spices in a small bowl if you are making your own everything bagel seasoning. Otherwise add your everything bagel seasoning to a shallow bowl.

In a bowl toss your chicken tenders in oil. Add one or two tenders to the bowl with the everything bagel seasoning and gently press into the seasoning until the chicken is coated with the seasoning.

Let this sit for 5 - 10 mins for the flavors to set up.

Cook in the air fryer for 10 - 12 mins at 400 degrees or until the chicken internal temp is 165 degrees.
Let's Get Cooking!
First we have to talk about why I highly recommend an air fryer for this recipe. My favorite is a ninja brand, this is the one I use I got if from Amazon.
Cooking blackened chicken tenders in an air fryer is a great way to enjoy delicious and crispy chicken without all of the mess and oil that comes with traditional frying and so much healthier. Air fryers cook blackened chicken tenders faster and evenly distribute heat throughout the entire food item. All of the food I have cooked in it so crunchy without the calories. I also need to mention that I have far less dishes since I got one of these!
Removing The Tendon
Have you or child ever bit into a chicken tender and got the super chewy part? I can't tell you what a meal killer that has been for my kids, they stop eating dinner immediately. So it makes prep a bit longer but defiantly worth it!
Take once chicken tender and place a fork at the top of the white tendon.
Put the tendon in the middle of the fork.
Take a paper towel and with your fingers grab the top of the white tendon.
Pull through the meat until removed and that's it!
See video below to see it in action!
Time To Cook
Now you just combine your spices and get your chicken coated in the or and spice mixture and let sit for 5-10 mins.
Get your air fryer heated to 400 degrees and spread the chicken out even on the pan close but not touching, otherwise they won't get crispy. Cook for 10-12 mins until the internal temp is 165 degrees.
Now it is time to eat those amazing chicken tenders, I love to eat mine with our Copycat Chick-Fil-A sauce, and our Parmesan Zucchini Fries, and of course our Texas Roadhouse Mashed Potatoes recipe, it's better than the real thing to me!
Air Fryer or Oven?
As I said earlier I do recommend an air fryer, but you can absolutely cook these in the oven. Follow the same steps but just cook at 400 degrees on a sheet pan for 15 -17 mins.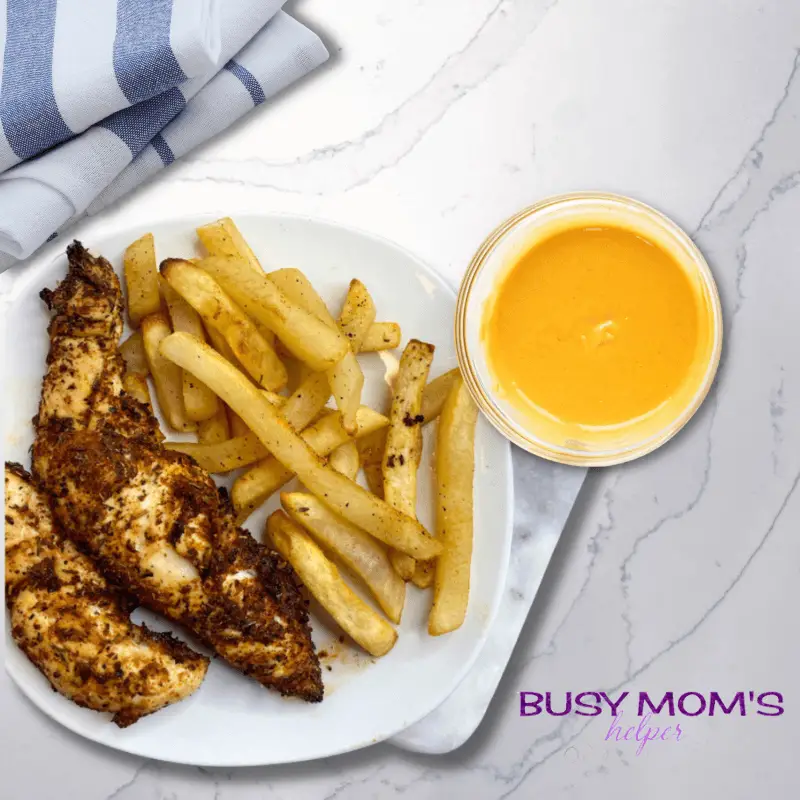 FAQ
What does blackened chicken tenders mean?
Blackened Tenders are a non-battered, non-breaded version of chicken tenders covered in blackened seasoning.
Is blackened chicken just burnt?
Food that is blackened isn't burnt; it's simply coated in a special spice blend that takes on a very dark brown, almost black color when cooked in a skillet, on a grill or in an oven. Blackened food almost always means blackened meat, chicken or seafood, including fish and shellfish like shrimp
Is blackened chicken safe to eat?
As long as the food itself is not burnt and it's referring to the seasoning then it is safe. But make sure the spices are the best for your lifestyle and diet.
Final Thoughts
These air fryer chicken tenders are going to be a hit in your house – just like they were in mine! They're easy to make and only require a few ingredients that you probably already have on hand. So what are you waiting for? Give them a try and let me know how it goes!
If you loved this recipe check out one of my other favorite recipes, protein bagels or our amazing Everything Bagel Crusted Chicken Tenders! You will thank me later!
This content may contain affiliate links. We earn a commission at no extra cost to you if you make a purchase. We may earn money, free services or complementary products from the companies mentioned in this post. All opinions are ours alone…
The following two tabs change content below.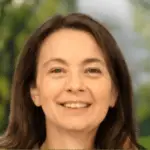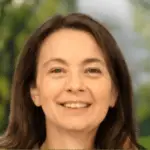 Latest posts by Kelly Dedeaux (see all)