The Wild Life Brings New Laughs
I received an early screening & a family adventure at the zoo. All opinions are mine alone. #thewildlife
Once I showed my kids the trailer for The Wild Life movie from Lionsgate, they were thrilled and couldn't wait to see it! It looked like it would be good, but it was even funnier than I expected – with a few emotional moments mixed in. With a unique storyline, The Wild Life Brings New Laughs – and my kids are STILL quoting lines from the film!
I don't know if your kids are this way, but mine can just connect with animal characters so much better than human ones. The fact that this story is told BY the bird, and most of the characters are animals, made it that much more captivating to them.
It was hilarious watching as the animals got use to the island's new inhabitant – Robinson Crusoe – despite him looking so 'hideous'!
When you combine a map-maker Englishman with a group of animals on a random island, plenty of mishaps are bound to occur – making for tons of laughs for everyone!
You can't help but fall in love with the whole crew, especially as they fight for survival against some awfully horrible cats that also find themselves stranded!
I don't want to spoil anything, but trust me that your kiddos will LOVE this hilarious group of island misfits. And if they're like my kids, they'll be quoting several lines from the movie long after! The favorite so far is 'How about a banana?!' from the adorable chameleon Carmello.
We even got to take a little stuffed Carmello to the film with us, then on a 'wild adventure' to Dallas Zoo! I'm sure he had a blast with our whole crew 🙂
https://www.instagram.com/p/BJ56w5FB3oy/?taken-by=busymomshelper
https://www.instagram.com/p/BJ6BKuhhK3a/?taken-by=busymomshelper
The Wild Life is in theaters NOW, so hurry to grab your tickets and get ready for some laughs! If your kids have a favorite line, leave a comment letting me know what it is!
This content may contain affiliate links. We earn a commission at no extra cost to you if you make a purchase. We may earn money, free services or complementary products from the companies mentioned in this post. All opinions are ours alone…
The following two tabs change content below.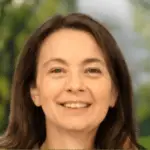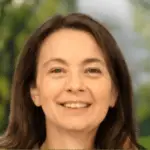 Latest posts by Kelly Dedeaux (see all)