Things to do with Kids in NYC in Winter
As many of you already know, my 3 boys and I went on a trip to New York City this month. I'll admit, I was super nervous to not only be in the Big Apple with my young, active boys, but it was also winter so I had no idea what we could do! Luckily, there were many fun things to do with kids in NYC in winter – here's some of the favorites we were able to fit in during our short stay!
Yes, this is the same trip, thanks to Swiffer, where I met Sarah Michelle Gellar. Thank heavens they also let me bring along my sister Skye – there's no way I could've done all these fun things with the kiddos by myself! We had roughly 3 days there, and filled them to the brim. I will say this – my poor boys' feet were killing them by the end, so prepare them for lots of walking.
#1: Max Brenner Chocolate Bar restaurant – Hot Cocoa
Our first night, we decided to beat the NYC winter cold by grabbing some delish hot cocoa (and yummy food) at Max Brenner Chocolate Bar restaurant. It's my new favorite – and they even had really fun items and presentation for the kids!
#2: Museum of Natural History
There's no shortage of museums in NYC, but we chose to visit the Museum of Natural History because of the dinosaurs and animal exhibits. Right when you enter the museum you're welcomed by tall skeletons of dinos, making it super easy to get the boys excited.
They also have rotating/temporary exhibits, and when we went one option was a butterfly walk-through!
We were there for several hours, but didn't make it to every floor – there's so much to see!
When they're older I definitely want to take them back for more learning – like in the space area explaining the scale of things. Little too old for the kids right now 🙂
#3A: Times Square – M&M World
If you can make it to Time Square, I recommend hitting up M&M World – it's THREE FLOORS of fun stuff! We even got to meet 'Mr. Blue', send Grandpa a photo of a firefighter M&M, and the boys rocked out to the music for a LONG while.
I admit, I could've spent a FORTUNE in this store – especially with their extensive line of Star Wars things! I let the boys each pick something – we got an Orange M&M hat, Miss Green (because he loves green) and Mr. Blue stuffed M&MS.
#3B: Times Square – Hershey's Chocolate World
Also in Time Square is Hershey's Chocolate World – but I admit it was a major disappointment after the M&M place. One floor, several fun items to buy but not really anything interactive like the other place. As we were leaving I noticed a back area where you could fill a bucket with your choice mix of favorite Hershey's treats – which would be a great souvenir! We did grab a 'make your own chocolate bar' kit from there and made those at the hotel after dinner, which was fun.
I highly recommend doing the Time Square stuff during the day with kids because 1. it's lighter so you can see them better, 2. it's less crowded and 3. it's probably less scary during daylight. Plus fun photos!
#4: The Creative Kitchen – check for events
During our Swiffer event, we got to hang out with Cricket, founder of The Creative Kitchen – she was such a blast with the kids! She said they have parties, events and other things often, so check their website to see if there's anything going on while you're there.
#5: Central Park Zoo
I had no idea how fun this zoo would be – it was probably the FAVORITE thing we did! The kids really enjoyed looking at all of the animals, including penguins…
We chose to also do the 4-D movie with Scrat form Ice Age. It snows, you get a tiny bit sprayed on, and the kids laughed the whole time. There's also a 'children's area' of the zoo where things are up close and personal for them. There's a space for them to climb on a 'spider web', climb in turtle 'shells' and even feed goats. Perfect for getting their wiggles out!
Another great thing about Central Park Zoo is the beautiful scenery – there's still green around! We got some fantastic photos – thanks Skye!
The entire zoo day was fabulous – but the absolute CAN NOT MISS part was the Sea Lion show! The trainers interact, train and inspect their 2 sea lions, and you're right there close to the edge so even the little kids don't miss anything.
The kids couldn't get enough of the tricks and sounds of these adorable sea lions. They wouldn't leave the zoo at the end of the day without telling them 'goodbye'!
Travelling anywhere with kids can be a nightmare if they're hungry – so be sure to swing by for lunch or a snack at the Dancing Crane Cafe. Prices weren't outrageous – about $8 for a kids meal and $8-$13 for an adult meal. Skye and I grabbed their 'season cups'. It cost a tiny bit more than a large drink, and you get free refills in them the whole day!
I couldn't get enough of my cute boys!
Another fun building at the zoo is the bird house – you go in WITH the birds! They're flying and walking around, so you can get right up close. At first the boys weren't sure what to think, then they thought it was awesome. Just be warned – there's birds above and around you – you might get pooped on. We didn't, thank goodness, but I was worried!

Again, the children's area was perfect for letting the kids work out some energy (and warm up their little bodies in the winter cold)!
#6: Dylan's Candy Bar
Since we had a bit of time before heading to the airport Friday morning, we took the subway to Dylan's Candy Bar for some last minute fun and shopping. It kept the kids from driving us crazy at the hotel until we left! Both floors of this candy store were full of treats and fun candy-themed products. The giant lollipop tree was a great welcome as you came in. Even the lit-up stairs were decorated with candies!
You know my love of chocolate – so I had a hard time not buying a ridiculous amount of stuff here! But I couldn't say no to a couple of their special candy bars….I even got a White Chocolate one for Nerd Dad (hubby)!
There's plenty of New York themed items to nab as a souvenir for someone back home, too – and again, the Star Wars section caught our attention!
Not really interactive things like M&M World, but still lots to look at and the kids really enjoyed it.
We had a FANTASTIC time in New York City! Although I'm not sure I'd take my kids there just for a random vacation until they're older (mostly because of the subway and walking stress) but we did have a really fun time, and it's great to know there's so many things for kids to do in NYC during winter!
This content may contain affiliate links. We earn a commission at no extra cost to you if you make a purchase. We may earn money, free services or complementary products from the companies mentioned in this post. All opinions are ours alone…
The following two tabs change content below.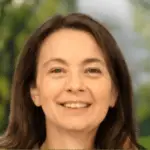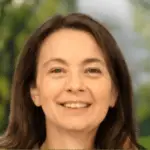 Latest posts by Kelly Dedeaux (see all)