Things to Consider When Looking for Childcare
While I love that I'm able to stay home with my kiddos at this time in our lives, that wasn't always the case. For a long while, not only did some of my littles go to daycare all day, but I always worked in an at-home daycare for many years – because it was my moms! Having the varied experiences, I have some tips on Things to Consider When Looking for Childcare for your kiddos.
Check Referrals
Talk to those that have used that daycare/sitter before, and those that are currently trusting them with their kids. Not just 'hey do you like this place', but real questions about their thoughts on all aspects. Word of mouth is huge for sitters, because most parents won't just sweet talk a place that cares for kids that doesn't deserve it. Try to make sure the referrals are not only real (of course), but not related or have no other interest in 'selling' that center or person.
Do You Agree With Their Policies
Find out how they handle everything, such as punishment or if you're late dropping off or picking up. How often do they feed the kids, are they allowed to bring toys or toys (blankie) from home? If someone is sick (child or caregiver), what happens then? Make sure you know all their rules and how things are run.
Do Their Location and Hours Work for YOU
Will you be spending far too long driving between home, there and work? Will it badly affect work if you have to leave early to pick up your child before the center closes, or are they open late enough? Make sure it's not so far that you can't get their in a decent amount of time should something happen. How do they handle holidays or vacation days as far as time changes or openings?
Is Their Rate Reasonable
Is it comparable to others in the area of good quality? Be wary of the cheapest, but the most expensive doesn't necessarily mean best, either. Do they charge even when you don't come, or for holidays you miss or they aren't open?
Are They Certified & Following State/Local Laws
There was an in-home daycare in our neighborhood that wasn't licensed – meaning that not only was there no regulating the child-to-caregiver ratio, but no training required, no safety inspections, nothing to protect the kids or parents if something went wrong. Do they have their CPR/First Aide training (and is it current)? How extensively do they do background checks of their employees, and how often are employees leaving/being replaced?
Do They Have Openings
Especially if you have a child under 2 or 1 (because those spots fill faster, and are fewer because of laws), you'll want to plan ahead to make sure there's openings – or at least so you can get on a list for when you need! I know several friends who, unfortunately, were stuck with a daycare they didn't honestly like because they had no options because of lack of openings.
Does It Appear Safe
Safety is most important, so check and make sure it looks clean. Are the plugs covered, dangerous cords out of the way and furniture (dressers, shelves, etc.) secured to the walls? Check for signs of the big things, but don't forget the little things. Is the banister wobbly, so a child could potentially fall through? Also check if there's tiny items all over the floor that babies have easy access to. Do the kids nap in safe, secure cribs or clean mats on the floor? How regularly do things get cleaned and sanitized?
Seriously, it's SUPER nerve-racking trying to find a place you really trust with you child. Especially as a mom, you always feel leary because 'WHAT IF?' Overall, be alert, ask as many questions as you need (and don't feel bad about it – it's your CHILD, so they can deal with a million questions if that's what it takes) and use your best judgement.
Do you have any more tips for looking for childcare?
This content may contain affiliate links. We earn a commission at no extra cost to you if you make a purchase. We may earn money, free services or complementary products from the companies mentioned in this post. All opinions are ours alone…
The following two tabs change content below.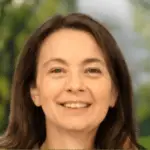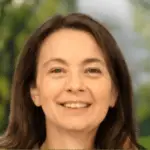 Latest posts by Kelly Dedeaux (see all)