My Thoughts on the upcoming Captain America: Civil War
Less than a month now and Captain America: Civil War will hit theaters, much to the delight of many, especially us borderline-crazy-obsessed-fans. I have to admit that, while I've been jumping-in-my-seat excited for the previous Marvel films, this is the one I've also been the most NERVOUS about. Why, you may ask? Because I have absolutely no clue which direction it will take, and it's strange to think about our favorite heroes on opposite sides. Here's a few of my thoughts as we anxiously await Captain America: Civil War.
All photos of Captain America: Civil War used in this post are courtesy of Disney/Marvel. 
Just remember, this is all MY OWN thoughts and guesses – don't take it as scripture!
#1: The Trailers are Teasing us like Crazy
When the very first trailer came out, I was thinking they were going to take the approach of the Civil War starting mainly because of Bucky. Cap wants to protect his best friend, Iron Man sees him as someone who needs to be taken into custody, or taken out to help save more lives because he's a danger.
But with the newer trailers out, it's more clear that it's the 'superhero registration' type situation that's causing a rift between our heroes. Iron Man believes they need to be held accountable and controlled to a point, while Cap's belief is that the safest hands are 'our own' and he can't just ignore a situation because of the authorities putting boundaries.
Either way, our Avengers are having to choose sides, putting one against the other. Even the strongest friendships may be tested – like Black Widow and Hawkeye…
#2: There will still be plenty of humor
This is going to be an intense movie, of course, but from the trailers I think we can safely assume there will still be plenty of quotable, hilarious moments that will have us laughing out loud. Even in Age of Ultron, we were having a happy ol' time the whole movie, even when the action got extreme. That's one (of many) things I love about Marvel – they can put you on an emotional roller coaster, make you afraid, worried, excited, feeling triumphant, gripping your seat, crying and laughing all at the same time!
#3: New Characters are Coming
While there'd been talk for quite awhile on what new characters will be making their appearances in Civil War, the trailers have shown us we can at least expect Black Panther, as well as Spiderman. I have no idea what level of involvement each of them will have, but even a few minutes is cause for excitement!
While we all pretty much know Spiderman's backstory, there's a lot who don't know about Black Panther. Luckily he has his own movie coming out in 2018, so eventually we'll get his whole story. Hopefully in Civil War they give enough that he's not an ENTIRE mystery 🙂
#4: It's going to be AWESOME!!!
Guys, it's Marvel, it's the Avengers, and it's got an incredibly talented group of directors, actors and teams working on it. I have no doubt that it's going to be as fantastic as Age of Ultron and the other films we all love. As far as I can expect, it will NOT disappoint!
Other Movie Greatness…
This content may contain affiliate links. We earn a commission at no extra cost to you if you make a purchase. We may earn money, free services or complementary products from the companies mentioned in this post. All opinions are ours alone…
The following two tabs change content below.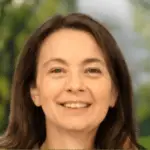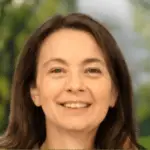 Latest posts by Kelly Dedeaux (see all)