Three Delicious Party Food Recipes
This shop has been compensated by Collective Bias, Inc. and its advertiser. All opinions are mine alone. #SeasonedGreetings #CollectiveBias
Wow, the holidays are already proving to be crazy busy and full of fun, especially all the get-togethers. I'm loving seeing so many family and friends, and don't forget the amazing food! Today I'm sharing not one, but Three Delicious Party Food Recipes to help with your festivities!
Perhaps you have some long-time friends coming by for a weekend visit, or are hosting a neighborhood wrapping party? I'm getting together with some of my good friends early next week to do some pre-Thanksgiving baking prep, and it's going to be a blast! Whatever the gathering, it's so important to have some trusted, amazingly flavorful and quick-to-make recipes on-hand for you to feed the masses, or even just a few good friends!
For these delicious party food recipes, swing by Walmart to grab your ingredients. You'll find the 'secret' behind the fabulous flavor in all of these is the Tabasco sauce in Original Red, Jalapeno, and Chipotle! You can find them in the condiments row, near the BBQ sauces.
Stock up and try any of these yummy flavors in some of your other holiday party recipes. Sometimes you can play for a bunch of people coming over to your house, other times it may be just a pleasant surprise! Regardless, be prepared to feed whoever something that will be knock-your-socks-off delicious!
My entire family loved this Jalapeno Cheesy Bread, and how couldn't they with all that amazing cheesy-ness?! It has just the perfect amount of savory jalapeno flavor in the bread, and it's accented by the melted toppings. Serve as a great appetizer, snack or on the side!
Ingredients – Jalapeno Cheesy Bread
3 cups All-purpose Flour
1 tbsp. Baking Powder
1 tsp. Salt
2 tbsp. Sugar
8 oz. Cream Cheese, softened
1/4 cup Tabasco Jalapeno Sauce
1 cup Milk
1 tbsp. Vegetable Oil
1-2 cups Colby Jack & Monterey Jack Cheese
1/4 cup Green Onions, diced
1/4 cup Butter, melted
Directions – Jalapeno Cheesy Bread
Preheat oven to 350 Degrees F. Spray or line a bread pan, set aside. Combine the first 8 ingredients together until a nice dough forms. If it's still really sticky, add a bit more flour. Gently need into a loaf shape, then put into pan. Bake for 40-50 minutes, or until cooked through.
In a bowl, mix the colby cheese, green onions and butter together. Cut the top of the bread into a checkered pattern. Stuff the cheese mixture inside all the cut lines into the bread. Cover the entire loaf with foil and bake for another 15 minutes, or until cheese is melted.
One of my favorite parts of this Honey Spice Chicken is that it's totally versatile! Add more or less of the tasty Tabasco sauce so it's the right amount for your own preference. You can also top with a bit more honey drizzled on the chicken after it's cooked to adjust the flavor combinations……I'm drooling just thinking about this dish!
Ingredients – Honey Spice Chicken
2-3 Chicken Breasts, boneless & skinless
1 tbsp. Olive Oil
8 tbsp. Butter, melted
1 tbsp. Garlic Powder
1 tsp. Pepper
3 tsp. Salt
1 cup Honey
1/4 cup Tabasco Original Red Sauce
1 tbsp. Soy Sauce
2 tsp. Lime Juice
Directions – Honey Spice Chicken
Preheat oven to 375 Degrees F. Spray or line a baking dish and place the chicken breasts inside with a single layer. In a bowl, combine all of the ingredients (except chicken) until well-mixed. Pour over the chicken breasts.
Bake for 35-45 minutes, or until chicken is cooked fully through.
If desired, drizzle a bit more honey over the chicken right before serving.
This Chipotle Pasta is now Hubby's and our exchange students favorite pasta! Full of a rich, creamy sauce and veggies, the mixture of flavors in this recipe can win over any party guest!
Ingredients – Chipotle Pasta
1 box Penne Pasta
2 tbsp. Lemon Juice
3 tbsp. Honey
3 tbsp. Olive Oil
1 cup Tabasco Chipotle Sauce
1 Yellow Pepper, diced
1 Red Pepper, diced
2 tbsp. Garlic, minced
1/2 cup Onion, diced
2 cups Heavy Cream
1-2 cups Frozen Peas
1 cup Parmesan, for topping
Directions – Chipotle Pasta
Cook pasta according to package directions.
In a large skillet (or WOK, if you have one), heat the lemon juice, honey and olive oil over medium heat. Add the minced garlic and onion and cook about two minutes, or until starting to lightly brown. Add the peppers and cook until slightly tender. Add the Tabasco, heavy cream, and frozen peas. Heat until peas are warm. Mix in the pasta and continue cooking until everything is heated through.
After dishing, top with Parmesan cheese and enjoy!
This content may contain affiliate links. We earn a commission at no extra cost to you if you make a purchase. We may earn money, free services or complementary products from the companies mentioned in this post. All opinions are ours alone…
The following two tabs change content below.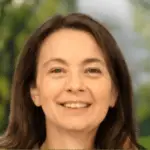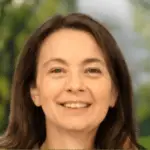 Latest posts by Kelly Dedeaux (see all)