Time Management for Busy Moms
Us moms have to juggle many tasks and wear many hats, from carpooling and checking homework, cleaning and laundry, managing the budget and shopping, and sometimes even a whole slew of job work! It might seem like you never have time to stop, or even slow down with your enormous to-do list – but it's important that you manage your time and your busy tasks as well as you can so that you CAN still get quality time with your family, as well as some time for yourself. Here's some Time Management for Busy Moms to give us ALL a little help!
It's very important to your well-being, as well as the well-being of those you care for each day, and many moms just don't make it a priority. I struggle with that all too often myself, so know what you're up against! Maybe one or two of these time management tips will give you a little help and guidance.
Delegate – Whenever possible, try to delegate some tasks to someone else. Sometimes busy moms try too hard to do it all when there are tasks that others are perfectly capable of helping with. Despite what some husbands might think, they're perfectly capable of helping with the house cleaning and such. No, they may not load the dishwasher perfectly how you want it – but if the dishes will still get cleaned, great! Are your kids able to help fold the clothes (who am I kidding, we don't 'fold' clothes in our house – it's wash, dry and put away in drawers or hung in closets!) or maybe wipe down the counters? Let them help!
Create a schedule – You need a schedule and you need to stick to it. It might seem difficult when everything is happening at a crazy, breakneck pace but it's important you follow the schedule to help manage your time properly. Once you force yourself into a habit of following a schedule, it'll become easier to do and help you get done what you need to while seeing where you can fit in other things.
Use a timer – Focus on one task at a time and use a timer to block out short blocks of time to get things done. The timer will keep you on task while also helping you see how much time you're actually spending on things. It's easier to tackle scrubbing toilets when I have a timer for only so many minutes – I can do REALLY good cleaning for those minutes, then I get a break!
Don't overcommit – This is a difficult one for most moms but it's important not to overbook and overcommit yourself. Sometimes you just need to say no because you already have too many things going on. There's nothing wrong with this at all, regardless of why we tell ourselves we have to say yes or let ourselves feel guilty when we don't. Us busy moms are AWESOME – but we're not time lords or anything, so we just CANNOT do everything. Please let yourself say no sometimes.
Y'all remember when I shared how important it is for us moms to have a hobby of our own? I know that it's easier said than done with how much we need to squeeze into each day – but with these time management tips for busy moms, especially when potty training , hopefully we can ALL can keep ourselves on schedule a bit more and feel like we have some downtime now and then, because every mom deserves that!
What's YOUR best time management advice for busy moms?
This content may contain affiliate links. We earn a commission at no extra cost to you if you make a purchase. We may earn money, free services or complementary products from the companies mentioned in this post. All opinions are ours alone…
The following two tabs change content below.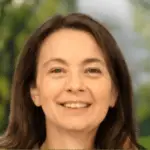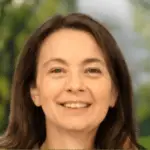 Latest posts by Kelly Dedeaux (see all)