Tips for Cooking When You Don't Have Time
This is a sponsored conversation written by me on behalf of J.M. Smucker's®. The opinions and text are all mine.
Life's busy most of the time – but I've gotta tell you that the past week and the next couple are going to be downright insane for my family! I'll definitely be utilizing these Tips for Cooking When You Don't Have Time to save us from starvation!
Why is this such a crazy time for us? We got an offer on our house (yay!) on a Thursday, picked out one to buy on a Friday, left for a week-long vacation Saturday, Sunday our dog was taken to the ER for surgery and a week of tests (while we're gone), Thursday our phone was stolen, and we got home the next Sunday with 9 days to completely pack and get out of our house. Plus normal life stuff like work and school, of course! Ya – cooking isn't something I have a lot of time for right now!
Tip #1: Plan Ahead and Shop Smart
You don't have time for 'what are we having' when you're super busy, so be sure to plan your menu ahead of time. Also prepare a detailed shopping list, preferably fitting it all into one stop. I love that Kroger has everything I need, especially items to help make cooking quicker, which brings us to…..
#2: Grab Baking Mixes for Your Favorite Recipes
Sometimes I really enjoy baking everything from scratch – other times it just makes no sense taking the extra time, plus there's certain things that simply taste better when I use Martha White® Baking Mixes from Kroger. I completely stocked up for our upcoming mad dash of moving this month – and although you may assume I'm making a bunch of muffins or cornbread, you're wrong!
I love using these mixes as a BASE in many recipes, cutting down my prep time AND ingredients at the same time. Another thing about moving – I need to clean out my fridge and shelves, so buying fewer ingredients is sure a plus! Soon I'll be sharing my favorites – Blueberry Scones with glaze, Wildberry Chicken Salad Sandwiches, and Sundried Tomato & Mozzarella Loaf! See – you can do so much with very little (ingredients, time, money, etc)!
Tip #3: Make Extra and Freeze for Later
It makes total sense, but I'm amazed how many people are like 'oh, really? I never thought of that' when I mention that I make double or triple of a recipe and freeze the extras for a later time. You're spending the time cooking anyway, so get two or three meals or snacks out of one go!
Tip #4: Try a Meal Trade
This is along the same thinking as #3, only in this you get with some friends – for example, you plus 4 friends equals 5 people. You each pick a different recipe, and make 5 batches of that recipe. Then trade with your friends with what they made, and you've got 5 separate meals or snacks with just 1 baking session!
These tips have made a HUGE difference for me, and are probably gonna help save my butt over the coming month of running around like a mad woman!
Which tip do you think will help YOU the most?
This is a sponsored conversation written by me on behalf of J.M. Smucker's®. The opinions and text are all mine.

This content may contain affiliate links. We earn a commission at no extra cost to you if you make a purchase. We may earn money, free services or complementary products from the companies mentioned in this post. All opinions are ours alone…
The following two tabs change content below.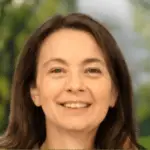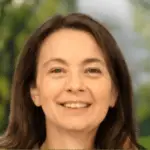 Latest posts by Kelly Dedeaux (see all)