Tips for Tackling the Laundry Monster
This post is sponsored by NEW Persil® ProCleanTM detergents, but all thoughts and opinions are 100% my own. 
I hate doing laundry. Like, REALLY hate doing laundry! Would I prefer it to scrubbing toilets? Well, yes….but I don't have to do that every day. Laundry, on the other hand, NEVER seems to be done! It's like a massive heap of clothing that just builds up, occasionally dispersing into drawers or closets, only to reemerge dirty once again. To help us all with this chaos, here's some Tips for Tackling the Laundry Monster!
Have you ever read that book called the 'Block Mess Monster'? That's how I feel about laundry…it's literally a messy MONSTER that's taking over a big section of my bedroom floor, covered with baskets filled with clothes. I finally get them all cleaned and put away…then realize there's just more loads to do again. Seriously, it's awful and I avoid it way more than I responsibly should!
With a lot of blogging meetings and such lately, I want my clothes actually CLEAN….as in LOOKING clean as well as BEING clean! I know looks don't really matter, but I feel much more confident meeting new people and networking when I'm looking my best.
Tips for Tackling the Laundry Monster
1. Use the Right Detergent
Honestly, I've never really had much of a preference for what I used for my laundry. There were a few 'absolutely not' ones, then we ruled out more because of Superman's sensitive skin…but between the 3 that were fine for him, I didn't care. Then I received  pack of NEW Persil® ProCleanTM detergents….and I'm sold on the difference!
As the wash cycle runs, you can just SMELL the clean…yet it doesn't leave a forever 'detergent' scent on your clothes. I can tell our clothing doesn't have that 'rough, just washed' kind of feel to it, which is GREAT for our nicer clothes, especially! The bottles have an easy-grip handle, so even when it's full I don't have issues pouring it carefully into the measuring cap. It stores nicely without leaking – a definite bonus to my last detergent type!
Persil® ProCleanTM detergents come in three different forms:
Power-Liquid – Contains a powerful combination of stain-fighters that help break down stains for an exceptional clean.
Power-Pearls – An innovative new kind of detergent that is loaded with Pro-White technology for dazzling whites.  Also for colors. My absolute FAVORITE, because it really works for whitening! Our undergarments, socks and other whites really maintain their brightness with this, which makes me feel like laundry isn't a total waste sometimes.
Power-Caps – Pre-measured Power-Caps detergent capsule combines Pro-Lift Stain Removers plus a Brightness Formula for a premium clean.
You can grab it at Walmart next time you're there, or see their website to learn more!
2. Sort the Clothes Before Washing
We already have to sort the clothes AFTER cleaning, so why add the job of sorting them beforehand? Have your different baskets (whites, colors, etc.) for dirty clothes, so family members can just sort them after taking the clothes off…saves you a step! This also helps avoid missing something and ending up with a was-white-but-now-is-pink top!
3. Take Advantage of Mesh Bags
How many times have you accidentally missed a piece of clothing that wasn't suppose to go in the dryer when switching the laundry? I do WAY too often! One way we've resolved this is by putting the DO NOT DRY items in mesh bags. Then it's just known that when the wash is done, the stuff in the bag gets hung up. Easy-peasy! They also work great for keeping sock matches together…just have a baggie for each family member's socks! This also makes it easier for matching them back up afterwards.
4. Straighten Clothes
My kids have tiny waists but long legs, which often means we have to roll their waist bands on their bottoms. The frustrating part is when they don't get clean enough…or get all wrinkled…because they stayed rolled for the whole wash/dry cycle! By straightening any sleeves, waist bands, hems, whatever AS YOU PUT THEM IN THE WASHER, you prevent those issues.
5. Add a Dry Towel
Want to save some energy and time? Toss a dry towel in with your load in the dryer before it runs. It helps dry your clothes faster and more evenly. They're already washed, so make sure it's a dry CLEAN towel 😉
6. Label Your Baskets
When we're putting our clothes away, we have a basket for each child (except the twins, since they share clothes anyway). That way we're not sorting clothes multiple times, and it's easier for them to know which basket is their's to put away.
Why the Bowtie?
Meet The Professional. He's a no-nonsense, down-to-business laundry perfectionist intent on one thing — getting out stains. From red wine to chocolate frosting, he's there to lighten the load wherever stains occur. However, don't thank him, thank the detergent. You'll find #TheProfessional offering up bits of laundry wit and wisdom on Twitter @PersilProClean. Check it out. You can also see him in action at YouTube.com/PersilProClean.
In conjunction with the launch of Persil® ProCleanTM , they're hosting a sweepstakes for a year supply of Persil and a premium night out on the town! Woot woot! Premium night on town includes a $300 Nordstrom.com gift card, $200 OpenTable.com gift card, and a $150 Uber.com card credit. A second place winner will also receive a year supply of Persil®. Enter Here for your chance! Sweepstakes ends 4/12/15
You can also go 'stalk' them on their social channels:
Facebook: www.facebook.com/Persil
Twitter: https://twitter.com/persilproclean/
Instagram: https://instagram.com/persilproclean/
YouTube: https://www.youtube.com/persilproclean
This content may contain affiliate links. We earn a commission at no extra cost to you if you make a purchase. We may earn money, free services or complementary products from the companies mentioned in this post. All opinions are ours alone…
The following two tabs change content below.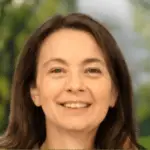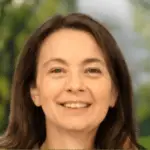 Latest posts by Kelly Dedeaux (see all)