To The People who Saved Our Dog
This post is part of an ambassadorship with Swiffer. All opinions are mine alone. #ShedHappens #SwifferFanatic
Last month we went an absolutely AMAZING vacation to Disneyland with my family. It wasn't all Mickey ears and Churros, though, as the 2nd day there we got an awful call – one of our sweet dogs was being rushed to the vet hospital! A very scary week ensued, but in the end she was saved – thanks to wonderful Docters, and a special group of people that truly cared. With a new partnership between Swiffer and BarkBox, we were able to say thank you To the People Who Saved Our Dog!
Aren't our pups adorable? This photo was shot in October 2014, when we first got Tula – the youngest. We'd had Kita in our family about a year, and she needed a playmate. We instantly fell in love with Tula at the shelter, and she quickly became an important member of our family. Not only do Hubby and I adore having these two, but our kids consider them siblings!
Well, on our second day on vacation in October this year – so we had her literally ONE YEAR – we got a call from the amazing boarding place where our dogs were: 2nd Family Dogs in McKinney, TX. They noticed Tula wasn't acting normal, really took the care to check her out, and rushed her to the animal ER once they realized something was terribly wrong with her. During that whole day, through her surgery to fix the bleeding in her stomach, this wonderful group of people kept in touch with us, asking her progress, truly caring if she was ok. They gave Kita extra love and attention, since she was without her 'sis'.
Long story short, Tula made it through – and although all tests and check-ups came back negative so we don't know why she had this issue, she's completely fine and back to normal! The amazing thing – beyond just caring, going the extra mile checking on her, reassuring us, and showing Kita with love – this unbelievable group of people helped get us a donation to help us cover her thousands of dollars of medical bills! Can you believe it – without even a blink for themselves, they helped our family in so many ways. I can never repay their kindness – but then my girl Chelsea at Swiffer told me they teamed up with BarkBox! LIGHTBULB MOMENT!
Since 2nd Family Dog also helps find homes for animals that are left in their care with no home, we thought it would be PERFECT to gift them with a special surprise package! Not only did they get a Welcome Home Kit from Swiffer – with supplies and coupon goodies to help with the extreme kind of cleaning a dog boarding facility would need, but also some dog-approved toys and treats from BarkBox!
Along with the miracle staff at 2nd Family Dogs, guess who else is getting in on the fun between Swiffer and BarkBox? This hottie….
Yup, Scott Foley partners with Swiffer to spread the word that cleaning concerns should never be an obstacle to bringing home your child's first pet, Thursday, Nov. 12, 2015, in New York. Foley joined Swiffer and Bark & Co. to provide 10,000 Welcome Home Kits, including free Swiffer products, to shelters nationwide this holiday season. (Photo by Diane Bondareff/Invision for Swiffer/AP Images)
I'm gonna take this chance to scream THANK YOU to 2nd Family Dogs for being the saving angels they are, and to @Swiffer and @BarkBox for helping us show a little bit of our gratitude to them!
Swiffer and Barkbox are teaming up to make sure cleaning concerns are never an obstacle when bringing your child's first pet. Through December, new pup parents who adopt from partnering shelters will get a free Welcome Home Kit packed with goodies and cleaning supplies. Because with any furry family member… #ShedHappens.
This content may contain affiliate links. We earn a commission at no extra cost to you if you make a purchase. We may earn money, free services or complementary products from the companies mentioned in this post. All opinions are ours alone…
The following two tabs change content below.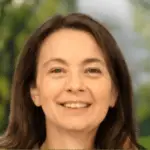 Latest posts by Kelly Dedeaux (see all)