My new Favorite Universal Restaurant: Toothsome Chocolate Emporium
While I was provided a reservation for our meal, this was not sponsored in any way and is simply me sharing my new favorite Universal Orlando City Walk restaurant: Toothsome Chocolate Emporium & Savory Feast Kitchen! (originally posted December 2016, some photos updated from October 2017 trip)
Yes, there's TONS of tasty food options at Universal in Orlando, from london-themed fair at The Wizarding World of Harry Potter, to amazing fusions like at Cowfish, up to the huge pink donuts from Simpsons. When I read that a new restaurant was coming to City Walk, it sounded really good and fun, so I insisted on giving it a try during my trip this past October. I sure wasn't disappointed, and it's now my favorite restaurant that will be a DO NOT MISS for any of my Orlando travels, and for so many reasons! Be sure to nab your Universal tickets from Get Away Today for the best deals – Promo Code: BusyMomsHelper gives you extra savings, too!
The Food
I can't help but compare Toothsome to another one of my all-time favorite restaurants The Cheesecake Factory, not only because the food at both is so fresh, full of flavor and large portions that can be easily shared (unless you'd rather enjoy it yourself – then go right ahead!), but also the menu is super extensive. Here's a bunch of shots just to show you how thick it is, with a few peaks at some of there numerous offerings…
I love that inside it has a page with the 'story' behind Toothsome Chocolate Emporium – Penelope sounds like quite the adventurous type that could tell a few interesting tales, if you happen to catch her at the restaurant. She was an absolute blast, always writing in her little notebook as she walked around, chatting with everyone she could. And it wasn't just a quick 'good morning', but an interactive conversation. Loved her!
There's food offerings from various appetizers, soups and salads, flatbreads, sandwiches, burgers, chicken, steak and seafood, pasta, even crepes, waffles and french toast. Plus their MANY milkshakes – I'll cover those more later 🙂 Oh, and here's a peak at the fun kids menu, as well, which I thought was an excellent price and a good variety to appease kids' varying appetites.
We had the hardest time choosing what to order, since there were so many items I would've loved to try! We started with the Fried Zucchini, battered in Parmesan cheese and served warm with a yummy sesame soy dip.
I couldn't resist trying the Coffee and Chocolate Stout Chicken Wings, as well which were incredible and had such a lick-your-fingers good flavor that I can't even begin to describe! These are one of the things I'm 'making' my hubby try next time we go to Universal because I know he'll love them, too.
For our main dish, Jason (our awesome guide from Michael's VIPs that joined us that day) ordered the Waldorf Chicken Salad which had grilled chicken breast, grapes, Granny Smith apples, sundried cranberries, celery, candied walnuts, shredded romaine, Dijon vinaigrette, and topped with crunchy apple chips. Check out how big that salad was!
My mom and I kind of shared two different chicken entrees, since we simply couldn't narrow it down further! The Chicken Bercy was so fresh with a smooth-yet-flavorful sauce. To be more exact, in case you want details, it was boneless breast with white wine, demi-glaze, lemon juice, shallots, butter, mushrooms, fresh herbs, asparagus, and Yukon Gold mashed potatoes.
The Chicken Bourguignon was my favorite dish, but I have to admit I STILL don't know the correct way to pronounce it! 🙂 I loved the boneless breast with red wine, demi-glaze, pearl onions, quartered mushrooms, bacon, Yukon Gold mashed potatoes, and asparagus – although I gave the asparagus to my mom since I'm not a big fan of those.
Since I KNEW I was going to have to share this City Walk restaurant with y'all, I decided I should try a different type of meal while we were there – and the Berries & Cream French Toast seemed just the ticket! I mean check out the thick slices of challah toast, lemon curd filling, fresh seasonal berries, and pile of fresh whipped cream. Holy YUM!
October 2017 trip – hubby ordered one of their massive burgers and said it was amazing!
No, we couldn't eat everything – but we sure gave it our best try! We were too full for dessert – BUT with their ginormous milkshakes in so many varieties, we made it a point to come back later that day just to get milkshakes at the counter to give them a try, which leads us to…
The Milkshakes
These are NOT just your regular milkshakes – they're seriously HUGE, some even topped with a whole cupcake or slice of cheesecake!
If you order with your meal in the restaurant, you get it in a glass that I believe you have to leave there. But if you order from the counter, it's a fun plastic jar that I was told we could take with us. There's about 12 or so options to choose from – ranging from crazy (yet tasty) options like Bacon Brittle, Chocolate Banana Brain Freeze, Marshmallow Crisp and more. We finally decided on Strawberry Cheesecake (far left), Chocolate X5 (middle – my choice, of course!), and Espresso Buzzzz (far right).
We enjoyed every single bite we could of these massive desserts – but despite our best attempts, we simply couldn't finish them!
In our October 2017 trip, hubby and I tried the Marshmallow one, which was delicious as well!
If you get a chance sometime, sit up at the bar on the 2nd floor – especially when it's not too busy, like in the morning, it's got a lovely view out the big windows of CityWalk and is fun to chat with the bar tender.
For hubby and I's trip in October 2017, we also went back for brunch because the crepes had sounded so good – he got the apple one and I got the berries and cream. INCREDIBLE!!!
The Atmosphere
As you walk up to Toothsome Chocolate Emporium, you're greeted by tall smoke stacks, lots of copper and metal, cogs, gears and wheels – a whole steampunk theme. They really went all-out with the theming, from the bags of Toothsome Cocoa Beans in displays and all around…..
…..to the dishes and salt & pepper shakers! They had screens on the walls making it appear as though you were in the factory full of working parts. Check it out!
Even the lighting fit right into the atmosphere, along with Penelope's 'office' and other parts you could walk around and see.
It was really busy when we were there, so sadly I wasn't able to get a clear, non-fuzzy photo of the staff's outfits…
Aren't they perfect for this type of environment? I really want one of the dress ones for myself 🙂 The whole staff was super friendly, and despite it being a newly-opened restaurant, they sure knew their stuff when we had questions! They had some open kitchen areas where they were making desserts and milkshakes for the restaurant area, so that was neat watching for a bit.
The Toothsome Chocolate Emporium Store
Guys, I took as many (possibly MORE) photos as we browsed the store as I did at the restaurant, so I think that needs to be a post all it's own. Stay tuned in the next week or two and we'll share all the incredible chocolates, cotton candy, clothing, keychains, and gift ideas galore in this fun shop. I wanted so many of the incredible things!
The Toothsome Chocolate Emporium & Savory Feast Kitchen exceeded my expectations like crazy, and when my hubby and I started discussing a possible trip to Universal Orlando later this year, I told him that eating here was an absolutely MUST!
Give Toothsome a try – and let us know what foods or desserts you've tried and what you thought!
Don't forget to check with Get Away Today for best prices on your vacation, and use Promo Code: BusyMomsHelper for even more special savings!
This content may contain affiliate links. We earn a commission at no extra cost to you if you make a purchase. We may earn money, free services or complementary products from the companies mentioned in this post. All opinions are ours alone…
The following two tabs change content below.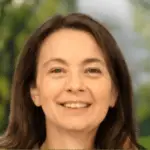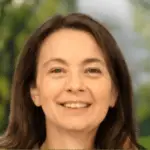 Latest posts by Kelly Dedeaux (see all)