Toothsome Chocolate Emporium Store
This post is not sponsored, I simply loved the Toothsome Store & wanted to share about all the fun stuff inside!
Guys, I was in heaven when we browsed through the Toothsome Chocolate Emporium Store when we visited Universal Orlando last October – there were just so many things I would've loved to have! It all fit right along with their fun steampunk theme, with gears and wheels, lots of metals, and – of course- plenty of fun chocolates and sweets.
Toothsome Chocolate Emporium Store
May contain affiliate links that help support this blog. See our disclosure.
Remember a week or two ago when I shared about our amazingly delicious experience at the Toothsome Chocolate Emporium restaurant at Universal Orlando's City Walk? There was so much good stuff to discuss there, I had to put the goodies we found at the Toothsome store in it's own post. I seriously could've spent a LONG while in here looking through all the trinkets and treats, but here's some highlights to give you an idea of what you can find here…
Home Decor & Souvenirs
From cool bronze octupus mugs, to full-on steampunk skeleton heads, there was something for any household here. Some was a bit more 'themed' than others, so rest assured there's a nice variety.
Bronze colored monkey statue with a top hat? Sure. Mirrors and clocks? Of course. Keychains – obviously! It was super hard for me to resist buying one of the fabulous boot keychains!
Clothing
I'm not sure I could pull off the look of these awesome hats – although I really wanted to! The shirts were definitely my type, and I believe there were even actual BOOTS to buy – I didn't look closely at those, though, because I knew my resistance to buy anything would've been totally shot 😉
 Candy, Sweets & Treats
Penelope – the storyline founder of Toothsome Chocolate Emporium – obviously has a thing for sweets. There's huge, colorful columns of candy floss, dispensers full of varied snacks, and clever liquid candies and other creative fun for your taste buds, like shot-glass shaped suckers.
Chocolate, Chocolate and….more Chocolate!
If you're looking for goodies to take home (or enjoy on your travels), they've got everything from Mint Chocolate Chip, to S'mores, to Limeade, and even Absinthe and Bourbon flavored chocolates in boxes ready to grab.
And how fun are these chocolate 'tools', like a key? Or the stop watch chocolates are fantastic, too!
The Chocolate Counter
Yes, there's a good ol' chocolate counter there featuring such amazingly fun desserts, it was hard not to try them all! Check out the cute little gear designs on top…
They don't JUST have little chocolate pieces, though, there's also elaborate desserts like these special treats…
And who could resist a gear-shaped chocolate pop?
Yes, you can also buy an assortment and take them in a fun box – what a perfect gift for any sweet-toothed person on your list!
When I was showing hubby all the neat things we saw there from my photos, he was really impressed I controlled myself and didn't buy bags full. There were so many neat things – whether you're actually shopping, or even just to look at. Better head to Toothsome Chocolate Emporium for a quick peak – and don't forget to try their amazing food while you're there!
Don't forget to check Get Away Today for the best deals on your vacation – plus use Promo Code: BusyMomsHelper for even more special savings!
This content may contain affiliate links. We earn a commission at no extra cost to you if you make a purchase. We may earn money, free services or complementary products from the companies mentioned in this post. All opinions are ours alone…
The following two tabs change content below.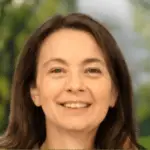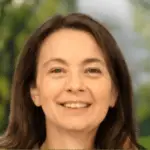 Latest posts by Kelly Dedeaux (see all)