Tour Guide for Couples: Is it Worth It?
It's no secret that I'm a HUGE fan of theme parks, so when I convinced hubby to include Disney World in our big anniversary trip I was THRILLED! One thing he wasn't sure about, though, was having a tour guide with us some of the days. He was worried it wouldn't be worth it, or that it'd be awkward having a third person with just the two of us – but he agreed to give it a try. So here's the big question: Is a Tour Guide for Couples worth it? I was convinced already, but read on to see what hubby thought…
As soon as hubby gave the go-ahead, I contacted my friends at Michael's VIPs because there were absolutely AMAZING last year when I took my mom to Orlando. As always, Adam was super helpful with the planning and coordinating everything from the very beginning up until our vacation ending. I introduced y'all to the great guides I got to meet and work with last year in this post, and I was super excited to learn that we'd get Renee for our trip this year! She's one of those people you can't help but absolutely love, almost like an old friend even if you've just met.
She joined hubby and me for two of our days in the parks – the first day at Magic Kingdom, meeting us outside Be Our Guest restaurant after our early breakfast reservation. We went right into a day full of every ride we wanted to do, never waiting more than 10 minutes. She knew how to navigate her way around the crowds, what times events happened so when to avoid certain spots, and which rides had higher traffic at particular times of day. Renee was so good at her job, that we'd done everything we'd wanted to do once by 1pm, when she said her goodbye for the day, leaving us with still hours to redo whatever we decided and having no worries about 'fitting it in'!
Like I told you, after last year both my mom and I were completely convinced that a tour guide from Michael's VIPs was the best way to do the parks in Orlando, so I already knew I'd love having Renee with us for this trip. But was hubby convinced? On the very first day after Renee left us in the afternoon at Magic Kingdom, he turned to me and said something like 'okay, you're right – that made a huge difference, and was so much less stressful!' We were use to being rushed, stressed about planning and kind of burnt out in our past trips together because we had to know and handle everything. He realized that having a tour guide saves so much time and effort!
Here's why you need a Tour Guide for Couples
1: They help with the planning
Yup, whether they're helping you as just a couple or an entire group, they assist with the scheduling, planning, dining reservations and getting fast passes. They also know which rides get busiest when, so know which rides to do first, what to wait for, and which don't really matter, which saves you lots of time and hassle.
2: They know the parks and schedules
I 'sort of' know my way around Walt Disney World parks now, but still find myself hesitating and getting a little turned around at times. Not only that, but during our night at Magic Kingdom, when it was just us and not Renee, I walked us right into a crowd watching the parade and it took us FOREVER to find our way out and around! With a guide, she took us around the crowds because she knew when people would start lining up, the parade and show routes, and could avoid them completely.  This also does help when you WANT to watch the shows and parades – I was mistaken that night for one of the shows and we didn't get good spots at all, which was disappointing. I know Renee would've had us in prime position for seeing the stage if she were with us!
3: The know the bathrooms, food places and more
How much time do you waste trying to find a bathroom asap? Since the guides know the layout and location of everything in the parks so well, they ask you throughout the day when you're near one so you never end up rushing. This can be especially great for family's with kiddos, but worked also for us as a couple because we didn't have to 'do you need to go? No, do you? No…..' (but really you do). One of hubby's 'have to do' items was enjoy a Dole Whip, so when we were at a good location and timing to nab one Renee let us know and it fit in flawlessly.
4: They can take photos of the two of you
When it's just the two of you, it's super hard sometimes to get good photos together. During our trip, we had TONS of selfies of us together, but you can't exactly do a great post or have much of a background in those. When Renee was with us, she never hesitated to snap a photo in a good location (she knew lots!) or even catch us on a ride together without us knowing! When you're on a trip as a couple, photos together are some of the BEST souvenirs you can get!
5: More rides with less waiting, giving you more time together NOT standing around
Since we got so much done and experienced in such a small amount of time, we were able to go slow and really enjoy ourselves, and each other's company, the rest of the day. We'd done all the rides we wanted to at least once, so it was no big deal to sit on a bench, holding hands or snuggling a bit, and watching people. Or we sat at a table and talked more about the week ahead, the fun we'd had so far, and just have a good time. Without the stress, worry or rush, it's a whole new world enjoying your time together!
6: Sometimes they can get you AMAZING seats
These guides can work magic, I swear. Renee was able to get us reserved 'priority' seating for The Festival of the Lion King during our second day with her at Animal Kingdom, so we were right in the very front – plus we just showed up and were led in right before it started, no waiting around forever while people took their seats. This led to one of my favorite moments of the trip – hubby being called up to demonstrate the 'warthog sound' for our Warthog section! He snorted so funny, even the lady couldn't control her laugh much! I started recording just a split second after he made the sound, but the reaction is clearly comical 🙂
During the show, we also were right were the performers would go by – I had some of the 'monkey's trying to pull 'bugs' out of my hair to eat as they twirled by!
But does it feel weird having a 'third wheel'?
Not one single bit! We still enjoyed plenty of time talking just us, but also had fun with our conversations with Renee. She went on just a couple rides with us (Flight of Passage, because I don't expect ANYBODY to pass that amazing ride up!), but stayed off the vast majority so we had time together with just us. We never felt awkward or like we had to accommodate her even the slightest. Oh, and she was actually super helpful on some of the rides she did go on with us – like the Na'vi River Journey, she offered to take photos for us so that we could just sit and really take it all in as we rode!
I'll be perfectly honest – hubby was VERY against the idea of hiring a tour guide before this trip, but I'm so glad he let us try it because now he's completely convinced it's the best way to do theme parks! We're hoping to take our kiddos to Walt Disney World next year, and he agreed that we HAVE to give Michael's VIPs a call because if it was that helpful for just the two of us, he knows it'll be a total game-changer when we have our five kids along for the fun!
Contact Michael's VIPS today for the most fun, relaxing and stress-free trip ever!
Still not sure? Check out our other thoughts on hiring a tour guide!
10 Reasons to Choose Michael's VIPS
This content may contain affiliate links. We earn a commission at no extra cost to you if you make a purchase. We may earn money, free services or complementary products from the companies mentioned in this post. All opinions are ours alone…
The following two tabs change content below.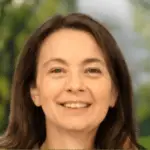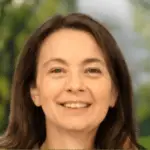 Latest posts by Kelly Dedeaux (see all)