5 Trending Walt Disney World Souvenirs
What are the hottest items at Walt Disney World right now? Some souvenirs have become very popular among guests, and since Disney has taken notice of social media, they're becoming very good at perpetuating trends involving their most popular merchandise. Disney's obscure men's fashion line Twenty Eight and Main has floundered, while Cherry Tree Lane dresses and Dooney and Bourke designer purses fly off the shelves. Pineapple Dole Whips can be found on nearly every form of merchandise due to their status as a Walt Disney World icon (now I'm craving one!). To give you some ideas on the current favs, here are 5 Trending Walt Disney World Souvenirs to look for on your next vacation.
Check out Get Away Today for great prices on your trip – use Promo Code: BusyMomsHelper
Banshees
Ever since these became available at Pandora Land at Disney's Animal Kingdom park, people have loved being able to 'adopt' their own Banshee. My boys saved up for many months before our trip to get one to share, and love it! They can roar, flap their wings and turn their head according to your controls. With all the various colors and patterns, it's fun visiting the little Banshee nursery at the shop in Pandora to pick out your very own.
Spirit Jerseys
Spirit Jerseys have been a trend for a while, and they aren't going away anytime soon. They've been popular at least as far back as the rose gold hysteria, but where rose is now staying on the rack with the rest of the merchandise, the jerseys are remaining relevant with new colors and character designs coming out all the time. This is a hot clothing item that continues to sell.
Festival and Party Merchandise
No matter when you go to Disney World, there's a festival. It used to be a way to get more guests in during the slow season, but festivals at Epcot are so popular, they keep adding new ones throughout the year. After Hours parties are also increasingly popular, with new dates added to seasonal parties at Magic Kingdom every year. These festivals and parties are also big merchandising events with exclusive souvenirs unique to your time of stay. They're some of the biggest trending Disney World souvenirs you'll find! Personally, we loved the glow cubes and fun cups we got during the Food & Wine Festival.
Haunted Mansion
Attractions based merchandise isn't a rarity in the parks – all the best rides have exits that spill directly into a gift shop. There has been a fair amount of homogenization over the last several years though, and a lot of the shops have similar product. Interestingly, the hottest trending attraction merchandise isn't actually from one of these stores. Yes, Haunted Mansion, does have it's own themed gift shop, Memento Mori, but it isn't at the exit of the ride. It is, however, exclusively Haunted Mansion themed and there is a wide range of product to choose from. The popular attraction is also featured in the World of Disney Store and other general Disney themed stores.
Ears
Mickey and Minnie Ears have always been a pretty solid seller at the Disney Parks, and Minnie Ears in particular have exploded as one of the top trending Disney World souvenirs. Rose gold might be out, but guests are still flocking to pick up the newest models. Now there's a mix and match option that makes these iconic accessories even more irresistible! The collectibility and interchangeability has them nearly approaching pin status.
Check out Get Away Today for great prices on your trip – use Promo Code: BusyMomsHelper
Souvenir mugs
Souvenir mugs have been a thing for as far back as I can remember, but never have they been more pervasive or more collectible – you can get different themes everywhere you go! They're not just for kids either, as adults go crazy for the collectible souvenir cups at places like Trader Sam's Grog Grotto and Jock Lindsey's Hangar Bar, or even the big mug at Gaston's Tavern.
Which Disney World souvenir is your favorite?
This content may contain affiliate links. We earn a commission at no extra cost to you if you make a purchase. We may earn money, free services or complementary products from the companies mentioned in this post. All opinions are ours alone…
The following two tabs change content below.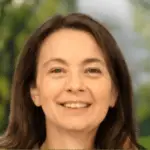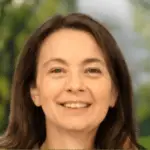 Latest posts by Kelly Dedeaux (see all)