Tusker House Character Breakfast Buffet
While on our awesome Walt Disney World trip last October, mom and I tried to test out as many character meals as we could – and there's a LOT! For our day at Animal Kingdom, we tried out the Tusker House Character Breakfast Buffet. Safari-dressed characters, plenty of food offerings, and a really well designed atmosphere was the perfect start to our day.
Contains affiliate links that help support this blog. See our disclosure.
I was thrilled that Michael's VIPs nabbed us a pre-park-opening time for our breakfast, so we could get in when there was hardly anybody around (no crowded photos in front of the Tree of Life!) and then get a jump start on the day when we were done eating. We walked on over to Tusker House (snapping a few pictures on the way), and checked in. We enjoyed the decor of tribal masks and 'rustic' homes during our brief wait, then were taken back to our table.
It's a buffet-style character breakfast, so you're free to make as many trips to the food lines as you'd like and get your fill. The friendly cast members make sure your drinks stay full – and I LOVED the juice they served! While there's a fun variety of African-type foods, such as spit-roasted ham, spiced corn beef hash with cornbread topping, basmati rice, plantains and more, they also offer more 'comfort foods' for those picky eaters, such as Mickey-shaped waffles, eggs, breads, cereal and even donut holes (yes, I had several of these, along with trying to new foods).
I absolutely LOVED the decor and atmosphere here – the 'roof' is lined with fabrics, and all around are masks, clothing, baskets or other authentic decor. It really pulls you into the African-market world. Even the lighting seemed perfect!
One thing our tour guide for the day, Chris, told us was that all the straws in Animal Kingdom are actually paper – that way they don't harm the animals if they get littered or blown around. I love the careful thought that went into this whole park!
So as far as the food is concerned, there's the great variety – and it's fun trying the tasty new foods – but it's nothing AMAZING. But it's plenty of good food to start the day, fun atmosphere, and the kids (or adults) get to meet several characters – and they're even dressed in fun safari outfits! We saw Mickey, Donald, Daisy and Goofy – I believe Minnie was there, too, but I can't seem to find a photo of her.
I will say that one thing I found frustrating at Tusker House was how close together all the tables and chairs were – people had a hard time moving around (especially getting up to get photos with the characters), and navigating back with plates of food was a bit of a squeeze. The crowded restaurant also meant it was a bit loud, but not as much as I was worried it would be.
Near the end of the meal, they did a 'dance party' where the kids could grab shakers and dance in a line along with the characters. It seemed to be a huge hit for many kids, and great photo/video opportunities for the parents! No, I didn't get up and dance, too, mostly because I was just finishing recording the food-bar video above 🙂
I think Tusker House Character Breakfast was a great way to begin a day at Animal Kingdom, plus an efficient and fun way to meet some of the classic characters. Just be ready to be in close proximity to a bunch of other tables 🙂
If you ate at Tusker House, what did you think?
Be sure to check Get Away Today for great prices on tickets/hotel for your vacation.
Use Promo Code: BusyMomsHelper for even more savings!
This content may contain affiliate links. We earn a commission at no extra cost to you if you make a purchase. We may earn money, free services or complementary products from the companies mentioned in this post. All opinions are ours alone…
The following two tabs change content below.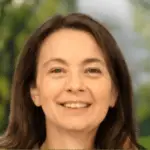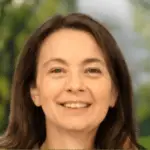 Latest posts by Kelly Dedeaux (see all)