Two Ingredient Fanta Cake & Dasani Bats Printable
This shop has been compensated by Collective Bias, Inc. and its advertiser. All opinions are mine alone. #SpookySnacks #CollectiveBias
You know how kids will change their favorite things so often, it's sometimes hard to keep up? My 4-year-old Superman is NOT like that! Most of all is his favorite color: ORANGE. He's so obsessed with the color that he insists he always gets it….the orange plate, the orange cup, the orange candies, and on and on. Can you image what his favorite soda is? Yup, Fanta Orange Soda! So with Halloween right around the corner, it's the perfect time to embrace all things orange….including this delicious Two Ingredient Fanta Cake!
You heard that right…TWO INGREDIENTS! Can't get much easier than that, right? So we can have our Orange Soda, Orange cake, and then just toss in a few other items (there IS such a thing as too much orange!) like these adorable Dasani Bats! Don't worry, I've included a free printable for those below, too. You're welcome!
Since our soda stash had run dry (I know, sinful, right?) Green Lantern and I swung by Walmart while the twins were at preschool. Although I could probably find the soda aisle blindfolded, it's super easy to find with their well-marked signs. I even found some fabulous coupons on some of the packs – Woot Woot!
Even though he isn't totally obsessed with orange like his brother, Green Lantern was still SUPER excited to restock our pantry – he almost didn't let go of the 2-liter!
I don't know what was more fun…making the cake, or seeing their couldn't-grin-any-bigger faces covered in this fun Halloween snack! Another great thing about this recipe? When you pour in the soda, it all becomes a 'bubbly brew' and the kids think it's the neatest thing ever! Even I think it's fun…I mean, look at all those bubbles….
Ingredients
2 boxes White or Vanilla Cake Mix
24 oz. Fanta Orange Soda
Directions
Preheat the oven according to cake mix box directions. Spray a 9×13 pan (or multiple smaller pans), set aside.
Dump the cake mixes into a LARGE bowl (remember, it bubbles up!) Pour in the soda and mix well. Spread into a sprayed 9×13 cake pan (or multiple smaller pans).
Bake according to package directions. Allow to cool completely.
When your cake has cooled, decorate it all festive for a fun Halloween snack! Let the kiddos help, or just take over the creativity by yourself. Notice ours has plenty of orange….ya, it's definitely a good month for Superman's color obsession!
I love how moist this cake turns out…plus it's full of yummy Fanta flavor inside! I paired it with a cream cheese frosting….and even added a bit of Fanta soda into that to spread more of the great taste. If it makes it runnier than you'd like, a bit of powdered sugar mixed in will thicken it right up.
Don't worry, I haven't forgotten about the cute Dasani Bats! Since you never know when you'll need it, we like to keep bottled water on-hand to just 'grab and go'. Especially the smaller 12 oz. size…it's perfect for my kiddos! Whether it's racing out the door to dance lessons, heading to the park or even just as an emergency back-up in our vehicles, these mini bottles have saved us on more than one occasion! I also love that they're specially designed to stand upright easily….not falling all over the shelves in the fridge!
Now, imagine passing out these fun bats this Halloween! We made plenty to hand out, so our trick-or-treaters can have a quick drink in the middle of their walking. All you have to do is Print This Page for the shapes, then put it together in a snap!
Wrap a piece of black paper around the Dasani bottle and tape into place.
Cut out the shapes onto black paper, and tape onto the center of the bottle. Glue on googly eyes and you're done!
Want to join in the fun with Fanta and Dasani? Head over and follow them on their social channels!
If you're up for extra fun, there will be an in-store demo at select Walmart locations October 24-26th featuring Fanta, as well as Wheat Thins and Halloween Oreos. Free sample Halloween snacks…why not, right?
We've been having a blast this Halloween season, and hope you and your family are, too! Even if your favorite color isn't orange like Superman, it's still super fun getting into the festive spirit. Happy Halloween!
This content may contain affiliate links. We earn a commission at no extra cost to you if you make a purchase. We may earn money, free services or complementary products from the companies mentioned in this post. All opinions are ours alone…
The following two tabs change content below.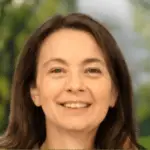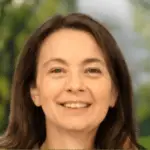 Latest posts by Kelly Dedeaux (see all)