Ultimate Time Saver App for Busy Parents
Thank you Medici for sponsoring this post. Medici connects doctors and patients in an easy to use app!
Who else is struggling to get through back to school season? There's so much to take care of, and then once school starts we're back to insane schedules between classes, homework, sports, and activities! Phew, it can be exhausting, but at least now we can save quite a bit of stress, time AND money with this Ultimate time Saver App for Busy Parents — Medici! It's not your ordinary app, and let me tell you why…
First of all, Medici is an app you can download to your phone for free, and then connect with doctors, psychiatrists or even the vet without having to make an extra trip. That means skipping the waiting room the next time you or your kiddos need to see a doctor, so you can spend more time with your family. It can be super stressful for parents who are already busy with all life's demands to try to fit one more thing into their schedule, especially when the office hours aren't always when we can fit it in! With Medici, you can text, voice or video call with a doctor (or vet) over a secure HIPAA-compliant platform.
It's easy for doctors to sign up, so if your preferred one isn't already on Medici (there's a lot on there) it's not difficult to find the type you need. One of my favorite things about this is that when my kids are feeling miserable, I don't have to load them into the car for a drive only to sit waiting at the office. Now they can rest at home while we figure things out with their pediatrician over Medici. That means they're more comfortable, I can get them the help they need without the hassle, and the faster they can get feeling better and back to play!
If medicine or a more advanced look is needed, you can get ePrescriptions, eReferrals (for those time a specialist may be needed) and even Lab Results right there in the app. Nice and convenient, right? This will be handy for that once a year when at least a few in our family get strep, because our doctor knows this happens and now we don't have to drive all the way to the office when the second or third person gets it!
Whether you're a busy parent, pet parent or even just a couple (because we know us parents can get sick just as easy — but who has time for that?), Medici has you covered from pediatrician to vet to OBGYN, so you can have all of your family's doctors just a text away!
This is seriously the ultimate time-saver app, because most busy parents know all too well that having to switch up schedules and driving to the doctor's office can really throw a wrench in our already full day. Nobody likes it when someone in the family gets sick, but at least Medici helps take some of the stress and hassle (and even cost!) away with their convenient, easy-to-use app. If you're looking to conveniently get your basic healthcare needs met without having to change your schedule, I encourage you to download Medici and try it out for yourself!
This content may contain affiliate links. We earn a commission at no extra cost to you if you make a purchase. We may earn money, free services or complementary products from the companies mentioned in this post. All opinions are ours alone…
The following two tabs change content below.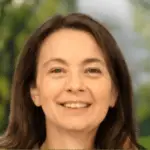 Latest posts by Kelly Dedeaux (see all)