Ummy Nummy Blueberry Banana Bread
I participated in an Influencer Activation on behalf of Influence Central for the U.S. Highbush Blueberry Council. I received a stipend to facilitate my purchase for my review as well as a promotional item to thank me for my participation. #IC #LittleChanges
I'm a huge fan of blueberries, as is my entire family. Whether we're cooking, snacking or pursuing healthy habits, adding blueberries is an easy way to add a healthy twist to our meal. Especially with our New Year's goals to become more healthy with our exercise and eating, I've been mixing it in with all sorts of delish recipes. This one's a BIG hit in our house, and Hubby rightfully named it Ummy Nummy Blueberry Banana Bread!
As those that frequent my blog know, I love putting a flavorful twist on classic banana bread, so often change the recipe. Now that we've created this blueberry version, which is our most healthy one, I think it's now our 'go-to' recipe!
Ingredients
1/2 cup Butter, softened
1 cup Sugar
2 Large Eggs
1/4 cup Milk
3/4 tsp. Vinegar
3/4 tsp. Vanilla Extract
3 Medium Bananas, smooshed
1 3/4 cup All-purpose Flour
1 tsp. Baking Powder
1/8 tsp. Baking Soda
1/4 tsp. Salt
1 cup Blueberries, plus some for topping
Directions
Preheat oven to 350 Degrees F. Spray or line two regular loaf pans, set aside.
Whip the butter and sugar until light and fluffy. Mix the eggs, milk, vinegar and vanilla. Add the bananas until well-combined.
In a separate bowl, mix the flour, baking powder, baking soda and salt. Add to the banana mixture until mostly smooth. Gently stir in the blueberries. Divide evenly between the loaf pans, then sprinkle a bit more blueberries on top.
Bake for 30-40 minutes, or until cooked through. Allow to cool 10-20 minutes before serving.
One reason I try to keep blueberries on-hand often, is that they're not only delicious, they come straight off the bush that way! Although versatile for yummy recipes like this bread, enjoying their sweet flavor can be as effortless and quick as popping a handful in your mouth. It's SOOOO much easier to snack healthy when I just keep a bowl of tasty blueberries ready-to-eat out on the counter!
Since this year we're really working on taking our BIG yearly goals and making them into smaller steps that are much easier to obtain, snacking healthier like this is a great step towards my being healthier resolution! Smaller things like drinking more water or incorporating more blueberries into our diet are great little changes we're making e in order to live healthier in 2015 and beyond.
Another reason blueberries are such an excellent choice? Blueberries have just 80 calories per serving (one cup) and 3.6 grams of fiber per serving, helping you meet your daily recommended intake of fiber! The U.S. Highbush Blueberry Council website hosts a variety of tips on how to make eating blueberries apart of your lifestyle as well as a slew of recipes in which you can incorporate blueberries, giving all sorts of ideas!
The U.S. Highbush Blueberry Council is hosting a sweepstakes through which you can enter to win some FABULOUS prizes!
A trip for two to LA for the Little Changes Kitchen Challenge alongside actress, author and TV host Alison Sweeney.
Runners up may win one of four $500 Whole Foods or Lululemon gift cards for a refreshed pantry or workout wardrobe! Choose little, win BIG. Hurry!
To enter the U.S. Highbush Blueberry Council Sweepstakes, just visit HERE! Sweepstakes opens on January 1, 2015 and closes February 16, 2015!
This content may contain affiliate links. We earn a commission at no extra cost to you if you make a purchase. We may earn money, free services or complementary products from the companies mentioned in this post. All opinions are ours alone…
The following two tabs change content below.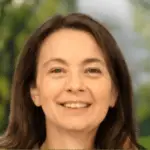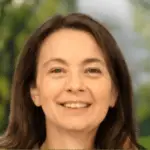 Latest posts by Kelly Dedeaux (see all)