Upgrading to a Crossover SUV
I was provided a 2016 Mazda CX-5 Grand Touring FWD to test drive for a week to facilitate this post. All opinions are mine alone. 
As many of you already know, we adopted 2 more children from foster care – now we're a family of 8 people! We already got our huge people-mover van (aka bus), but we realized that our commuter car doesn't really work in most situations. For to and from work with just Hubby, it's great. But since it doesn't fit 3 car seats in the back – and none of the kids are heavy enough to be fully safe in the front seat – we can't use the car in any circumstance where we need to take more than 2 kids. And honestly, that's most of the time! So we're looking to Upgrade to a Crossover SUV sometime in the next year or so, and were lucky enough to test out the Mazda CX-5 this past week. Here's what we thought!
Obviously one of the HUGE benefits of the Mazda CX-5 is that it fits THREE car seats in the back – this is exactly what we're needing! It was great being able to take 3 kids at a time on an errand or to dance or karate, without using the ridiculous gas mileage of the van. Speaking of gas mileage, this Mazda gets a listed 26 city/33 highway. That means it goes more than two times further than our huge van per gallon, which is a huge savings!
I've never been a big fan of normal sedan cars, feeling short and small on the roads. This put me up there (without being HUGE) so I felt more comfortable and safe driving around. Parking is still as simple as a regular car – at least to me. Maybe it's because I'm use to my huge van that's a nightmare to squeeze into normal parking spots?
One thing I did NOT like about this Mazda – and a lot of vehicles nowadays, I'm noticing – is that the seat belts are flush with the seats. This makes it more of a struggle for the kids to buckle themselves in. Definitely not a deal breaker, but something I found frustrating.
The middle back seat has the seat belt at the top of the seat, not hanging from the ceiling. I love that! The middle can also fold down and has 2 cup holders, in case you just have 2 passengers back there. The sun roof was super fun for everyone, especially as it's bee nice and cool lately. The spare hides neatly under the trunk floor.
In the trunk, there's 2 switches on the left side and 1 on the right side – flip those, and the back row seats flip down! The left side switches are for the left and middle seat, the right switch is for the….yup, you guessed it…right side seat. What a genius addition, making it easier than ever to put the seats down!
I had several passengers over the week – from my parents and youngest sis, to hubby and the kids. They all thought there was plenty of room, and found the ride nice and comfortable.
The dashboard control system has lots of helpful options, from communication and navigation to entertainment – the bottom row of the photo below shows all the options just in the music! I love that you can set favorites to your music, making it easy to flip between the kids' favorite and your own 🙂
The side-view mirrors have that little spot that lights up when a car is in your blind spot – and if you start to swerve or turn or stray when a car is there, it will also beep at you as a heads up. I also really liked that the parking break was a switch in between the front seats, not a pedal. It generally drives in ECO mode, but there's a switch in between the front seats that says 'sport' for times you want a little more power. Hubby tested that one out and thought it worked really well.
While I'm not a fan of white vehicles, as they're not unique and show EVER ding, scratch and piece of dirt, I loved the overall look of the Mazda CX-5. It was sleek, with some curvy details to add some dimension to it. It drove great – probably even smoother and easier than our sedan, which I didn't expect from something larger. It was a great vehicle that we were really sad to return at the end of the week. The Mazda is definitely still on our list of potential crossover SUVs as we try to decide on our next vehicle!
Which 'bonus' feature would YOU like most in a vehicle?
This content may contain affiliate links. We earn a commission at no extra cost to you if you make a purchase. We may earn money, free services or complementary products from the companies mentioned in this post. All opinions are ours alone…
The following two tabs change content below.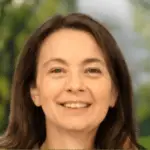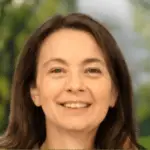 Latest posts by Kelly Dedeaux (see all)