Valentines Photo Props
So I never get end-of-the-year holiday family Christmas cards out. EVER. It's just too busy that time of year, the last thing I want to deal with is cute photos and whatnot. I'm trying this, though: Valentine's Family Cards! With it, of course we had to do a fun photo shoot using these darling Valentines Day Photo Booth Props! These were so fun, although very 'interesting' (aka frustrating) getting ALL of the kids to cooperate at the same time.
For example, using the photo prop to cover their entire face…..
…or they absolutely REFUSE to look right at the camera….
…or your Hubby has this look of 'why do we have to do this?' look on his face…
…or your child throws a fit and decides to start ripping the props (see the disconnect heart shape)!
You have to admit, though, that they're just Too. Dang. Cute!!!! Seriously, look at this kissy face!
Or this one! I told her those are the only lips that are allowed to touch hers…hahaha! Ya, she just laughed at me. *insert a huge sigh here*
Anywho….here's a fun list of some possible photo props you could just cut out of normal colored paper, scrapbook paper, construction paper, WHATEVER!
Kissy Lips
Mustache (of course!)
Bowtie
XOXO sign
Heart shapes (filled or empty to insert faces)
Heart with an arrow
Cupid arrow pack and bow
Heart lock & Key
Huge guy tie
L.O.V.E sign (or 'loves' to put between 2 people)
Hats
Candy Heart shapes/phrases
Heart shaped glasses
Flowers
Chocolates
Gifts
'Be Mine' words
'Hugs' and 'Kisses' words
…And there's so many more, the possibilities are endless!!!
This content may contain affiliate links. We earn a commission at no extra cost to you if you make a purchase. We may earn money, free services or complementary products from the companies mentioned in this post. All opinions are ours alone…
The following two tabs change content below.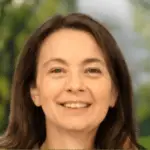 Latest posts by Kelly Dedeaux (see all)