Five of the Most Inspiring Walt Disney Quotes for Dreamers and Doers
As a company that builds dreams and makes it their business to turn those dreams into reality, Disney is one of the most inspirational forces in the world. Walt Disney said "…it was all started by a mouse" which is true in one sense and a total misdirect in another. The truth is that Walt Disney himself made magic happen long before Mickey, and his dreams and pursuits grew larger in scale long after he created the iconic character. In his relatively short life, he continually succeeded in pushing boundaries and doing the impossible. He achieved more than people realize and continues to influence the world. These are just a few of the Most Inspiring Walt Disney Quotes for Dreamers and Doers, from the man who started the mouse.
The value of trials and tribulation
"All the adversity I've had in my life, all my troubles and obstacles, have strengthened me… You may not realize it when it happens, but a kick in the teeth may be the best thing in the world for you."
It's a good thing to remember. Times of opposition and failure build character and shape your life through the lessons you learn. When an obstacle gets in your way, you have to deal with it. Don't say "No, because…", say "Yes, if…". That ability comes from the experience of getting knocked around a few times.
Formula and faith lead to achievement
"Somehow I can't believe there are any heights that can't be scaled by a man who knows the secret of making dreams come true. This special secret, it seems to me, can be summarized in four C's. They are Curiosity, Confidence, Courage, and Constancy, and the greatest of these is Confidence. When you believe a thing, believe it all the way … implicitly and unquestionably."
I love how this single Walt Disney quote covers two such powerful messages. This simple idea is the basis for a lifetime of achievement.
Dare to dream
"Never get bored or cynical. Yesterday is a thing of the past."
Savoring the challenge and the promise of tomorrow is what makes a better future possible.
Take action
"The best way to get started is to quit talking and begin doing."
Making dreams come true and doing the impossible all starts with "making" and "doing"
Be persistent
"The difference in winning and losing is most often not quitting."
Another guy once said "70 percent of success in life is showing up." Not quitting is just showing up again, and again, and again…
What's your favorite Walt Disney Quote?
This content may contain affiliate links. We earn a commission at no extra cost to you if you make a purchase. We may earn money, free services or complementary products from the companies mentioned in this post. All opinions are ours alone…
The following two tabs change content below.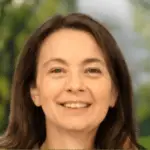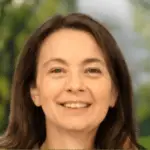 Latest posts by Kelly Dedeaux (see all)