Walt Disney Studios 2018 Movie Schedule
While I'm still a bit in shock that it's 2018 already, I'm THRILLED for the movies coming to theaters this year! There's quite the spread, and I wanted to share the Walt Disney Studios 2018 Movie Schedule with y'all so you can mark your calendars and plan for those tickets because you won't want to miss a single one!
February 16, 2018 – BLACK PANTHER (Marvel Studios)
Yes, we *finally* get to see more about this more mysterious superhero! We got a peak at him and his incredible powers (and that suit – DANG!) in Civil War, but now we get a more in-depth look at his story, and his country. It's definitely not what it seems!
March 9, 2018 – A WRINKLE IN TIME (Walt Disney Studios)
Now, I admit I'm not very familiar with this – but from what I've heard, researched and been told, many are eager to see this take on the story.
May 4, 2018 – AVENGERS: INFINITY WAR (Marvel Studios)
EEEEEK!!!! Okay, so this *might* be the one I'm most excited for if I really had to choose because – it's INFINITY WARS!!! Yes, I'm a dork, but I get super giddy and bouncy when I just think of this film and cannot wait to see how it plays out!
May 25, 2018 – SOLO: A STAR WARS STORY (Lucasfilm)
I know I'm not the only person who's always wondered the backstory of Han Solo, right? Even as a kid watching Star Wars over and over again, I wondered why he was the way he was, who his family was, how he met Chewie, and so much more about the rascal. Super excited to finally find out at least some of those things! (trailer coming soon)
June 15, 2018 – INCREDIBLES 2 (Disney / Pixar)
I always wondered if they would ever make a second Incredibles, and it's finally happening! After all, we've GOT to see how life is with a very powerful Jack-Jack 🙂
July 6, 2018 – ANT-MAN AND THE WASP (Marvel Studios)
Y'all know how my family has our own specific superhero names? For our Marvel universe side, my hubby is Ant-Man and I'm the Wasp – so needless to say, we're extremely eager for this one. (trailer coming soon)
August 3, 2018 – DISNEY'S CHRISTOPHER ROBIN (Walt Disney Studios)
Who doesn't love the tails of Winnie the Pooh and Christopher Robin? It'll be neat to see the newest take of Christopher's story from Disney Studios later this year. (trailer coming soon)
November 2, 2018 – THE NUTCRACKER AND THE FOUR REALMS (Walt Disney Studios)
Just in time for Christmas, this new take on the classic Nutcracker will be an exciting start to the holidays!

November 21, 2018 – RALPH BREAKS THE INTERNET: WRECK-IT RALPH 2 (Walt Disney Animation Studios)
Ah, good ol' Ralph is at it again and this time breaks the INTERNET! I know, end of the world, major chaos, how could anyone survive…..but I'm excited to see how him and his group of pals save the day! (trailer coming soon)
December 25, 2018 – MARY POPPINS RETURNS (Walt Disney Studios)
I love Mary Poppins, and am excited for her return at Christmas this year! I loved Julie Andrews, but am eager to see how this fabulous cast does in the newest film! (trailer coming soon)
What Disney Studios Movie are YOU most excited for in 2018?
This content may contain affiliate links. We earn a commission at no extra cost to you if you make a purchase. We may earn money, free services or complementary products from the companies mentioned in this post. All opinions are ours alone…
The following two tabs change content below.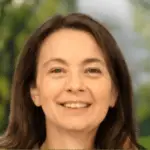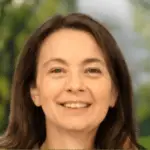 Latest posts by Kelly Dedeaux (see all)