Walt Disney World Planning vs. Disneyland
If you follow me regularly, you know how much my family LOVES Disney – it's our home-away-from-home! But while we've been to Disneyland many, many times, I'm planning my very first visit to Walt Disney World in Orlando for this October. I never knew that Walt Disney World Planning vs. Disneyland, but it is! Here's some important things to keep in mind when planning your first Walt Disney World vacation. This post contains affiliate links.
To book your trip to Walt Disney World, Disneyland OR Universal, be sure to swing by Get Away Today for the best prices! Use Promo Code: BusyMomsHelper for $10 off your vacation package.
I'm receiving an extreme discount from Michael's VIP Tours to try out there service so I can share my experience with you. As always, I'll only provide my 100% honest opinion and personal experience.
Most photos in the post courtesy of Three Different Directions
#1: Dining Reservations 180 Days in Advance
If you're staying at a Disney-run hotel, you can make your dining reservations up to 180 days in advance. For popular, fill-up-quick places like Be Our Guest restaurant or Cinderella's Royal Table, this is something you need to take advantage of. Not only that – once it's 180 days from your check-in date, you can reserve all the days you're booked to be there (up to 10 days, I believe)! So consider where you want to eat ahead of time, then when that 180 day mark hits book them in order of popularity (do the ones that are likely to book faster first) not chronological.
Except for things like Goofy's Kitchen or Blue Bayou, our family hasn't worried about dining reservations at Disneyland. Yes, we've had once or twice where we couldn't eat where we wanted just by walking up, but rarely, especially if we were willing to wait 15-ish minutes. From what I can tell, reservations are highly recommended at WDW – especially because of the dining plan many people use.
#2: Park Hopping isn't as Easy
At Disneyland, while it does still take time to hop between the main park and California Adventure, it's not awful and we do it most days. What I've learned about WDW though – the parks aren't walking distance to each other! Yes, there's transportation you can take, but from what people have said plan on 1-2 hours going between parks. WHAT?! I'm happy sticking with one park, in that case. Another thought, maybe, is that you could do one park all day, but if there's another one right by your hotel and it's still open when you're heading back anyway, that's not exactly an extra trip.
#3: Fast Pass vs. Fast Pass+
Y'all, I'm still pretty darn confused by the whole fast pass thing at WDW. Now at Disneyland, you do the paper tickets, which you don't book ahead of time. You just go up to the fast pass systems at the ride you want, use your park ticket, and it prints your fast pass to use at the designated time. It even tells you what time you're able to get another fast pass.
At WDW, I guess, you can schedule your fast passes up to 60 days in advance (if staying at a Disney hotel) or 30 days (if staying somewhere else). Then it's a certain amount you can schedule, and different 'tiers/levels' of ride that you can choose between…..I'm so lost! Luckily I've got Michaels' VIP Tour company helping me out – read about them below 🙂
#4: Weather
It's Orlando, not Anaheim, so of course the weather is going to be different. My trip to WDW is in October, and have been told to expect rain probably every single afternoon. It's just the norm there! At Disneyland, over all the visits we've made (usually October/November and March/April times) it's only rained a handful of times, and never like a hard downpour. You also need to keep in mind hurricane season – so when you're doing your Walt Disney World planning, take a peak at weather for that time of year and be prepared.
#5: The Size
You know that WDW is much, MUCH larger than Disneyland. It has four big parks (not including the two water parks), Disneyland has two. Each park has special events, parades, fire works or whatnot as well as the rides, places to see and eat, etc. It adds up to a LOT more walking, and needing a lot more time to see everything you may want to. While you COULD do Disneyland/California Adventure in two days, we usually do 5-6 so we can take our time and ride our favorites many times. For WDW, I don't see any way you could fit a half-decent visit to each park into 2 days, much less see even a portion. It needs more time for the parks, events, travelling between, and be prepared for a TON of walking.
Yes, Walt Disney World Planning is different than Disneyland – although it does make it a bit exciting as I prepare to experience WDW for the first time! I'd be a lot more stressed about it if I didn't have some help though….
I admit, I was a little leary at first when discussing using a tour company to help with my vacation, then have a private guide assisting us throughout the parks. Now that we've been talking for a couple months now and they've helped me tackle things such as the dining reservations (yes, I'm past the 180 day mark!) I don't think I'll ever do a Disney (or Orlando/Anaheim – they do more than just Disney!) vacation without them!
What They Do/Are:
Help you plan your vacation – this can be helping with dining reservations, booking hotel, getting tickets, handling fast passes, etc. They're very knowledgeable so can give excellent feedback or suggestions.
During the time you schedule them at the parks (minimum 6 consecutive hours) they help guide you through the best rides, shows and dining you want to do. They help you  make a great plan to minimize wait times, while remaining flexible so you have the most enjoyable vacation possible.
They help arrange transportation you may need during the ride to ensure you get to where you need to be on time with little-to-no stress
Keep in mind that they're a company outside of Disney, so they can't take you to the front of the line on every ride or get you impossibly booked reservations – they're not magicians 😀 But they ARE experienced enough to know when to be where to make things go smoothly and quickly.
I asked my friend Adam there what he'd like you to know about the company: 
"We were the first private guided tour company in central Florida, starting operations in 1999. Founded by our owner, Michael Hewell, who was a former Disney cast member and in the original class of their Private Hosts as well. We offer minimized wait times at attractions throughout our guest's experiences in the parks. Never more than 15 minutes, typically much less! Beyond the immense amounts of fun and efficiency we offer in the parks we custom-tailor itineraries to meet each individual guest's needs for their time in Orlando. Transportation, reservations, open communication, and friendly advice all are a part of the process before arrival based on preferences. We offer concierge service to central Florida as well as private guided service inside the theme parks. We just want our clients to have a great time while they're in town!"
Like I said, we've been speaking for a couple of months about my vacation this October, and they've been FANTASTIC! I can't wait to see how great and invaluable they are DURING the trip – I'll be sure to let you know how it goes!
Now go out and plan your next Walt Disney World or Disneyland vacation!
This content may contain affiliate links. We earn a commission at no extra cost to you if you make a purchase. We may earn money, free services or complementary products from the companies mentioned in this post. All opinions are ours alone…
The following two tabs change content below.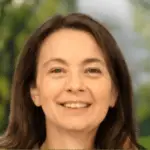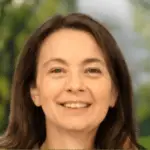 Latest posts by Kelly Dedeaux (see all)