Summer Water Safety Tips
This is a sponsored post written by me on behalf of Nationwide Mutual Insurance Company. All opinions are 100% mine. #MakeSafeHappen #WaterSafety
I don't remember exactly which grade I was in when it happened, but I can recall clearly when she returned to school. A classmate's little sister had drowned in the canal behind their home. It wasn't deep, and she was about 5 years old so had taken some swimming lessons. Still, it happened, and you could tell the pain our classmate felt when she came back to school a week or so later. That stuck with me – and I'm sure all of us know, or at least know of, someone who's drowned. That's one of my biggest fears during the summer – keeping my kids safe while we enjoy all the water activities. Luckily, there's some Summer Water Safety Tips to help us be alert and ready!
My kids are currently 9, the twins are 6, and 5 – they're learning to swim, but I wouldn't call even the 9 year old a strong swimmer yet. Regardless, accidents can happen, and even those that can swim well can be at risk. We often go to our local water park during the summer, and it's nerve-racking as I try to enjoy playing with them in the water, all the while being alert. Then I'm also blown away at how many kids, as young as my boys, are there swimming and wandering around entirely alone – no adults around to watch them. Maybe I'm paranoid, but personally I'd be MUCH too afraid to take that risk at this age.
Here's some Water Safety Tips for a less-risk Summer
Be Alert with Active Supervision: What I mean by 'active' supervision is really paying attention to your kids, the surroundings, what's going on at that moment. Try to eliminate or lessen distractions like checking your Facebook and emails. Stay close enough to your kids that if something DOES happen, you can be there as needed. For young swimmers, I'd recommend staying within arm's reach.
Take Appropriate Precautions and Reduce Risks: Install fences around pools or swim areas, don't leave kiddie pools and tubs full unsupervised, and make sure your kids take swim lessons and learn how to be safe in the water. Watch for unsafe filters in some pools – with so much sucking pressure it can actually be a danger.
Be Prepared in case the Worst Happens: Accidents can happen, so if they do, be prepared by learning CPR and First Aid. Learn to recognize the signs of drowning and keep a phone handy in case a call to 911 is needed.
Summer is such a fun time – playing outside, visiting the pool or running through the sprinklers. It's a time for family and for letting the kids be free to go crazy. Let's also stay alert and ready so that along with a FUN summer, we can have a SAFE summer!
Other Summer Ideas
This content may contain affiliate links. We earn a commission at no extra cost to you if you make a purchase. We may earn money, free services or complementary products from the companies mentioned in this post. All opinions are ours alone…
The following two tabs change content below.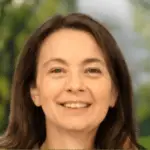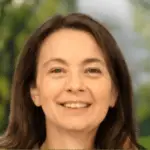 Latest posts by Kelly Dedeaux (see all)