Top 3 Ways to Cut Food Costs at Walt Disney World
When you buy a Disney World Vacation, you get a room and some park tickets. If you're lucky, you get a free dining plan, as well. But for most people that's it, and buying a dining plan is not a viable way to save money. During your stay, you encounter all varieties of tiered service options, price ranges and more. You can easily rack up a heavier vacation tab then you expected if you're not careful. To help, here's our Top 3 Ways to Cut Food Costs at Walt Disney World.
This fall will be my first time ever trying the Disney Dining plan – and it's only because we got the free dining special. As I was preparing our park plan and dining reservations, there was so much to look into – and I remember how hard it was figuring out a food budget in previous trips there. I don't want you to have that stress, as well! So, here are three cost cutting measures you can take while on vacation in Disney World.
Leverage Counter Service
Quick Service is a substantially lower cost way to dine in the parks at Disney World. The entrees are less expensive and there is no gratuity attached to the meal. So, immediately you save money when you choose counter service over table service.
Even after that there are a few more things you can do to leverage the cost of your meal.
1. Drink ice water. Ice water is served for free. You don't even need to buy anything. Keep that in mind when staying hydrated on hot Orlando days and definitely use this to your advantage when meal time comes around.
2. Purchase shareable entrees. Some quick service locations serve entrees that can easily be shared. It's a great way to save on meals for guests with smaller appetites. Also, adults can order kids meals for themselves if they don't want an adult size meal. Some kids check meals are very similar to offerings on the adult menus.
3. Toppings Bars. Some counter service locations have toppings bars. Pecos Bill's Tall Tale Inn and Cafe is one example. You can augment the already sizable portions with as much of the toppings as you like with no added cost to you. You can even make a side salad out of it. It's a thing.
You can go two ways on breakfast to make it work for you:
1. Skip it (as far as eating out goes). Or bring small snacks from home to eat in the hotel room before you start the day. This will cut down on meals by 1/3. You can schedule your lunches earlier to help cover the difference.
2. Fill up. This is a good strategy if you are capable of loading on the calories in the morning and not having another meal until dinner time. If your accommodations include a continental breakfast this can really save you money. You can even pack away some snacks for later. Even a buffet, like one of many character dining experiences around Disney World such as Tusker House, can save you money. Of course that depends on how much you would be likely to spend on lunch, how much a smaller breakfast would be, and how that sum compares to the buffet price.
Be prepared…
There are pros and cons of planning. Planning is meant to make things easier. Life is unpredictable, though and sometimes plans fall through. So, be prepared to change your mind. Preparedness is good, like bringing water and snacks into the park to save money, or planning your next meal to stay on schedule. One thing you definitely don't want to do is follow through with meal plans if you aren't really hungry.
When you have a reservation, it's a little bigger of a deal and there may be a fee involved for cancelling, but generally speaking don't spend money on food if you aren't hungry just because it's what you had planned. It might sound weird, but its really effective. When you get caught up in "we have to do this next" stop and ask yourself if it's what you really want. This little thing can save hundreds of dollars over vacations for a few years.
I hope you liked these tips and found them insightful. Was there anything you expected to find but didnt? What are your favorite ways to save money while you're in Disney World. What tips do you plan to use?
How do You Save Money in Disney World?
This content may contain affiliate links. We earn a commission at no extra cost to you if you make a purchase. We may earn money, free services or complementary products from the companies mentioned in this post. All opinions are ours alone…
The following two tabs change content below.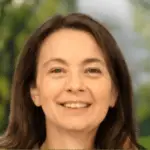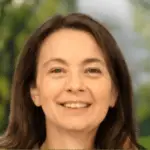 Latest posts by Kelly Dedeaux (see all)