Why We'll Stay at the Loews Royal Pacific Resort Florida Again
As part of the Family Forward Event, we received a discounted stay at Loews Royal Pacific Resort in Orlando, Florida as they were a sponsor. All opinions are mine alone.
I know this is months overdue, but I couldn't pass up the chance to write about where we stayed during the Family Forward event, and why we'll stay at the Loews Royal Pacific Resort again! Between the fantastic staff, beautiful rooms and views, plus the many perks, it's the perfect hotel for your next Orlando family vacation.
One of the several perks of this resort is that it's within walking distance to Universal Studios and Harry Potter World – and the little pathway that leads you there is actually really pretty, so a nice little stroll to start or end your day. Don't want to walk? No problem – they have little boats that take you to and from City Walk all day long! The kids thought it was lots of fun catching the boat – and I'm happy to say we prevented any toys or stuffed animal souvenirs from going overboard 🙂
I love the views, and the overall look and atmosphere, at this hotel – so tropical! From the bridge over the river as you enter, to the flowers and fountains all over – even the leis they drape around your neck as you arrive – make it a really neat experience right from the start.
The beds were typical hotel beds – clean and comfy, which is what matters. We got 4 queens (2 joining rooms) so slept my in-laws in one bed, us in one bed, and the kids sleeping 2 per bed in the others. The kids loved hanging out in the room and playing on the 'puffy' beds….and they sure zonked from their fun-filled days at the end!
There's several dining options right there at Loews Royal Pacific – but because we had so much going on, we only had a chance to dine at the poolside Bula Bar & Grill. Shaded with fans so we could escape the heat, it was great getting to enjoy being by the pool while eating tasty, fresh – and appropriately priced – foods. The kids meals were plenty, especially with all the fruit as a side, and even the adult meals were fantastic.
We never did get to try out the pool – but heard from others (and saw the several times we walked by) that it was a lot of fun, with a boat play area and plenty of space. At night they even did Hula shows right there poolside!
The view from our room was also gorgeous, even when it rained (every afternoon).
Keeping with the Polynesian-type theme, these newly remodeled rooms were fantastic! Being a fan of purple, I especially loved the wall murals and accents.
Downstairs is where you can get your tickets and special passes (with resort stay, you get the Express Unlimited Ride Pass with your Universal tickets, giving you less wait times) AND you get to enter Harry Potter World an hour before the general public. Yes, that hour is DEFINITELY worth it!
Guys, the staff here was amazing – from the valet and bell hops at the entrance, to the check-in staff, catering and even our cleaning staff – they all made sure we were happy and knew they were there to make our stay the best it can be. One night a very squeaky cart went down the hall repeatedly at about 4am, waking some of us up. I mentioned it to the staff and they were immensely sorry, ensured it wouldn't happen again – and it didn't!
One night we did have an issue where our room cards were somehow deactivated – we couldn't get into our rooms! It must have been a busy time of day, because it took about 30 minutes of one of us plus the kids standing outside the room in case someone came, and the other going down to customer service to ask for them for help. It was a bit frustrating – having wasted that time when we wanted to head out, and having to ask more than once for help, but other than the kids being impatient and trying to keep them quiet while stuck in the hallway it wasn't a big deal. I'm sure that's not a common occurance anyway, and we all know how technology can be finicky sometimes!
The ONLY other semi-complaint about Loews Royal Pacific Resort was that every day there were pizza flyers slid under our door – sometimes 3 or 4 a day. Not a big deal, just a waste of paper and a little frustrating.
I won't hesitate to stay here again – and highly recommend it for YOUR next family vacation to Universal Orlando!
This content may contain affiliate links. We earn a commission at no extra cost to you if you make a purchase. We may earn money, free services or complementary products from the companies mentioned in this post. All opinions are ours alone…
The following two tabs change content below.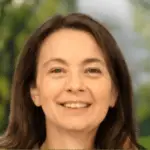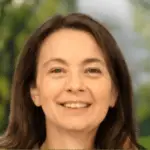 Latest posts by Kelly Dedeaux (see all)