Worst Ways to Use Money at Disney World
Watching your budget on vacation isn't the easiest thing to do. In fact, it's super tempting to just let the chips fall where they may and contend with the credit card statement after the fact – sadly I'm totally guilty of this! However, spending at Disney World is a tricky thing as options and upgrades constantly present themselves. For a vacation destination that is notoriously expensive to begin with, Disney has a way of still getting more by leveraging our desire to make the most of the trip. While some Disney extras are totally worth it, here's some that are the Worst Ways to Use Money at Disney World.
Check out Get Away Today for great prices on your Disney trip! Use Promo Code: BusyMomsHelper
Disney Dining Plan
The dining plans are popular at Disney World because you prepay for most meals, so in theory, you don't have to think about money. The bundle mentality makes us think we're getting more value by paying for meals in advance. However, no sooner do we sit down to eat then the conflict begins to squeeze out as much value as possible. The problem is that the way the package is structured, Disney practically always comes out ahead. There's a big difference between saving money and not thinking about money. So the Dining Plans are a hard pass – except when free, when in SOME cases it can save you money.
Park Hopper Plus Tickets
This upgrade on an upgrade is just a silly waste and one of the worst ways to use money. It entitles you not only to hop to other theme parks, but to the water parks as well. No matter how you slice it this is a bad deal, because you are paying for the privilege for everyday of your multi-day ticket. If you do use the opportunity to do this, you'll essentially be paying more to do less. The compiled time between parks and the diminished capability to do anything within them simply don't justify the additional expense. It's better to buy one less day and get a separate water park ticket, if desired.
Minnie Van
Direct private travel by Disney is a great concept – and a fun idea – but the price just doesn't justify it compared to the competitive cost of Uber. Although they no longer charge the flat rate, you would do best to make sure the pricing is fair. In most cases, the complimentary transportation in Disney World is sufficient and even adds to the overall vacation experience.
Check out Get Away Today for great prices on your Disney trip! Use Promo Code: BusyMomsHelper
Too Many Snacks
Even if you're watching your budget, I still recommend signature or fine dining, at least once during the trip (particularly if it's a couples-only trip and/or a special occasion). While food prices are high at Disney World, you can see an increase in value per dollar the higher up you go on the "food chain". On the flip side of that is the ridiculous cost of some of Disney's most iconic snacks. Eating between meals is one of the worst ways to use money, because you're still going to be paying for the meals whether you finish your plate or not. Snacks at Disney are fun for sure and you should certainly enjoy some, but try to limit them (this is the one I struggle with the most!).
What would you say to avoid spending money on at Disney World?
This content may contain affiliate links. We earn a commission at no extra cost to you if you make a purchase. We may earn money, free services or complementary products from the companies mentioned in this post. All opinions are ours alone…
The following two tabs change content below.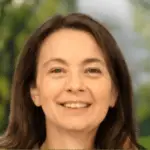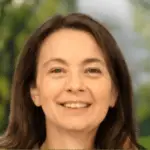 Latest posts by Kelly Dedeaux (see all)