Disclosure/Privacy Policy
This policy is valid from June 1, 2012 All content on this site is the property of Busy Mom's Helper, and shall remain such unless prior, written permission is given by the site/property owner. If you wish to use some of the content, this is what is allowed:
For a round-up post, you may use ONE image from a post, given it is thumbnail size. A link MUST be included back to the post url.
If you wish to take one of the posts of this page to share, please do not share the full post – image and url only.
If you wish to share a full recipe/craft/tutorial/etc., you must provide your own image and re-write the post in your own words. If you only make minor changes to the directions, please still include a link to the original post.
If you wish to do something other than what's addressed above, please email me at [email protected]
I don't like reading a bunch of 'legal' mumbo-jumbo, so here's my disclosure policy in a nutshell.
Disclosure
Busy Mom's Helper is a blog, authored and ran by me (Danielle).
I may/can/do accept various forms of compensation in exchange for advertising or sponsored posts. I'll always clearly state that when I have been compensated in some way for/in a post.
I will always be 100% honest, and all opinions are completely my own. As such, I reserve the right to refuse a review that is negative.
Privacy Policy
We may collect information from you when you subscribe to our newsletter.
It may be used to send you periodic emails and announcements , or to reply to questions or requests.
We use a variety of security measures to maintain the safety of your personal information.
We don't share your information with outside parties, unless a giveaway or such requires it – in such case, you will be told before providing the information. There is also exceptions for trusted third parties who assist us in the operation of this website, conducting our business, so long as their security measures and privacy policy matches or exceeds our own.
We also reserve the right to release your information when we believe it's appropriate to comply with the law, enforce our site policies, or protect ours or others rights, property or safety.
Non-personally identifiable visitor information may be provided to other parties for marketing, advertising, or other uses.
Third Party Links
At our discretion, we may include/offer third party products or services on this website. Some may be in the form of affiliate links, such as this. These parties have their own, independent privacy policies. We have no responsibility or liability for the content or activities or these sites.
We welcome any feedback regarding these sites, as we wish to protect the integrity of our site.
Your Consent
By using this site, you consent to our online privacy policy.
Ezoic Services
This website uses the services of Ezoic Inc. ("Ezoic"). Ezoic's privacy policy is here. Ezoic may employ a variety of technologies on this website, including to display advertisements and enable advertising to visitors of this website. For additional information about Ezoic's advertising partners, please see Ezoic's Advertising Partner Page here.

We reserve the right to change this policy at any time, and such changes will be posted to this page. If you have any questions regarding our policies, please email us at [email protected].

The following two tabs change content below.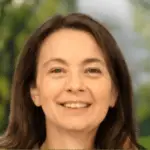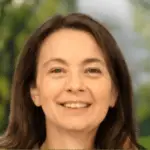 Latest posts by Kelly Dedeaux (see all)